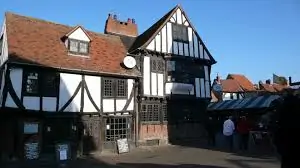 Government takes £103m stamp duty hit in the face of Brexit uncertainty
11 Sep 2017
The number of homeowners cutting the price of their home has hit a six-year high, causing the Government to lose out on £103 million in stamp duty in 2017.
Just over 35% of the homes marketed have reduced their price in the hope of sealing a sale, with the London market experiencing the largest price cuts in the country.
The 35% figure compares with 29% recorded just before the EU referendum in June 2016, albeit it is below the levels recorded in the aftermath of the financial crisis in 2008.
At Accounts and Legal, we are tax experts and were keen to investigate what the true economic impact of the UK's slowing property market in the wake of Brexit.
The average asking price reduction across the country currently stands at £25,562, according to Zoopla.
With 1.15 million transactions on residential properties between March 2016 and 2017, 404,250 are facing the average price reduction noted above. This equals a total price reduction of £10.3 billion in the 12-month period, 1% of which would have contributed to the Government's stamp duty receipts.
Housing prices in London take a beating
The largest numbers of homeowners cutting their asking prices were in London and the south east of England, with nearly 40% in Greater London reducing their prices, by an average of 7.4%.
Head into Surrey, and these numbers get even higher – in the town of Camberley, more than half (54%) of sellers cut their prices, and in Kingston-Upon-Thames the average reduction reached as high as £84,244.
The property website said towns in Scotland and northern England have proved more resilient to discounts. About 16% of homes in Edinburgh have been reduced in price, followed by 19% in Salford, 22% in Glasgow, and 25% in Manchester - all below the national average.
In London, 39% of property listings have recorded a price reduction, up from 37% in July.
Uncertainty looms
The report follows on from the Bank of England's decision in November to raise interest rates.
An increase from 0.25% to 0.5% marked the first change in rates since 2007, and while the hike was small, the fact that the Bank of England have implemented change could have an impact in the psychology of house buyers and the overall property market.
He added that these latest cuts were "good news for first-time buyers trying to get onto the property ladder".
While seasonal variation can account for some of the cuts, other factors, including slow wage growth, rising inflation, rising mortgage costs for the first time in a while, and general uncertainty related to our impending exit from the EU look to be playing their part as well.
The fundamentals for house buyers are likely to remain challenging over the coming months with consumers' purchasing power continuing to be squeezed by inflation running higher than earnings growth. Additionally, housing market activity is likely to be hampered by fragile consumer confidence and a limited willingness to engage in major transactions.
Whether you run a real estate agency, manage property for clients, or are selling on the private market, accounting for real estate can be complex. But it doesn't have to be. Get in touch with our
small business accountant
 in London to see how we can make your life easier, or try our
Instant Accounting Quote
 tool and get a fee in just 5 clicks.