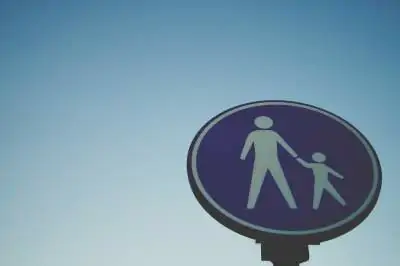 New website, new staff, benchmarking and a new baby
25 Sep 2017
At Accounts & Legal we pride ourselves on being dynamic. The perception of accountants and professional services generally is that things are traditional, slow and reactive but we don't think anyone can accuse us of being any of the above … just this month we've launched a new website, taken on several new staff and one of our team has become a proud father for the first time!
New website – what do you think?
Our website has been very popular and a key tool for our business since we launched. In redesigning the site we were careful to keep some of the best elements from the old site whilst freshening things up. We know that visitors love our interactive instant quote function, calculators and client videos so we've made it even easier to find and use them on the home page.
We've also placed more emphasis on making it easier for visitors to find out about our team and the skillsets and personality of team members. First and foremost, clients want to be confident in our technical ability and experience, but a close second is always the fact that personal relationships really matter, and clients want to get to know us, to trust us and to like us. Check out the new team page.
Launching a new website, in our view, shouldn't mean then rediarising 2 or 3 years ahead for the next redesign and leaving the site until then, except for adding new content. Whether it's content, look, useability or otherwise, we strive for constant improvement, just as we do in providing all our services for clients. We'd love to get some feedback from website visitors about likes or otherwise on various aspects of the site.
If you'd be interested in helping us with 5 minutes of your time, we'd love to hear from you and will enter you in a prize draw for website reviewers with some great prizes on offer.
New staff
We're growing fast and that means we need more staff to ensure we look after our lovely clients. This month, 2 new trainee accountants have joined us, Megan and Fred. Megan is based at our Camden office and Fred is based in Brighton. Both will be featured on the new website very soon!
Accountants benchmarking
We're huge fans of cloud accounting and Xero in particular. Not only a great and flexible accounting software solution but also a great company. Xero recently released a fascinating benchmarking report on the accountancy market, trends and averages for small business clients and accountants.
Of most interest to readers will probably be 2 aspects from the report :-
56% of the various sizer accountant practices surveyed stated that they plan to have 80% or more clients using online accounting within 2 years.
Accountants who embrace and offer online accounting, especially cloud accounting, are growing, on average, 4 times faster that practices which don't.
Looking at our own position in terms of benchmarking of firms by size and type and the number of new clients gained, on average by our peer firms, we're delighted to say we're right at the top of the tree, signing up many new clients every month. We're happy to share some of the credit for this with Xero as we're big fans, but we also like to think it's got something to do with our excellent reputation for looking after our clients.
Which brings us onto the other most interesting finding in the Xero report – accountancy firms recognise increasingly that client onboarding is key when changing or consolidating accounts recording from paper or different software to Xero. We always take the time to ensure that new client onboarding is prioritised and that clients understand and are familiar with the Xero system. It looks from the Xero report, where many other firms stated this as an objective for next year, may have some catching up to do – it's been a top priority for us for a long time, although we always want to improve!
New baby
Finally, another new edition to the A & L family – one of our team is a first time father to a beautiful baby girl. He might need some financial planning for the future and to pay extra attention to cash flow and budgeting!