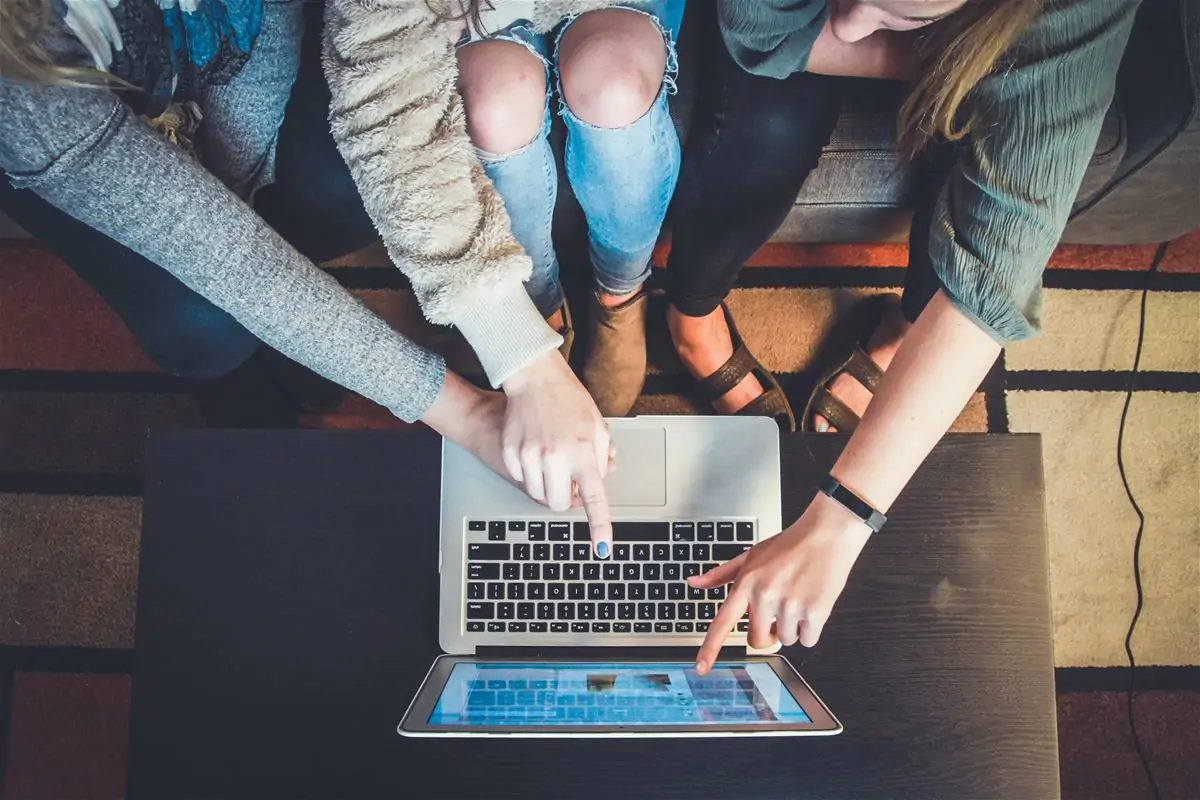 Coronavirus: How Small Businesses Are Affected, Adapting & Surviving
14 Aug 2020
The coronavirus outbreak is continuing to move quickly and is having a significant impact on the economy on a global scale. As of 20th April, the number of coronavirus related deaths worldwide reached 165,106. The pandemic will continue to have a significant impact on our lives, and businesses across the globe will be impacted for weeks and months to come, even after we eventually return to a new normal.
Small businesses and companies in certain sectors are feeling the pressure from social distancing and lockdown measures put in place by the government. In order to survive, businesses will need to learn to adapt - here we look at some fantastic examples of companies adapting, surviving and even thriving during these troubling times.
The biggest business impacts of the coronavirus pandemic
Businesses are having to deal with a range of problems due to the coronavirus outbreak, including fully closing stores and offices, helping sick and worried employees and dealing with disruptions to supply chains. The spread of coronavirus is also expected to have a huge impact on UK businesses' sales as the majority of consumers are stuck at home on lockdown.
Cash flow problems are going to be one of the biggest concerns and impacts of the coronavirus pandemic. Nearly a fifth of small and medium-sized UK businesses aren't expected to get the cash they need to get through the next four weeks, according to research from Corporate Finance Network.
The BBC has also revealed that some businesses are being refused by banks for emergency loans through the Coronavirus Business Interruption Loan Scheme. However, the government has announced changes to the scheme in hopes to help more small businesses struggling with finances.
Related: How your accountant can cure your cash flow problems
Related: How to do a cash flow forecast
How businesses are adapting
In only a few weeks, thousands of businesses in the UK had to fully change the way they operate amid the spread of coronavirus and the government-mandated lockdown. A substantial number of companies have shifted their operations and workforce going fully remote, so their employees can continue working from home.
With video conferencing software tools making this possible for many businesses, teleworking is taking over and thriving. Meetings through apps like Zoom allow staff to keep in contact easily. Yoga and fitness instructors are able to live stream workouts and classes, while teachers can offer online learning lessons. Microsoft Teams and Slack are also seeing surges in usage as these types of software help people work remotely.
We are seeing some amazing examples of business acumen, creativity and humanity, with some businesses forming in this midst of this pandemic to offer crucial services or goods, and other businesses thriving and exceeding their typical wages.
Delivery and take-home services are in high demand and a recent article on the BBC revealed how many businesses are finding creative ways to continue bringing in revenue. For example, some breweries and distilleries are providing new delivery services in order to continue earning money as their doors are shut. An arts and crafts café in Staffordshire has even started offering take-home pottery and foam clay decorating kits.
The businesses that adapt and get creative with ways to change their business model will be more likely to survive and thrive throughout the coronavirus crisis.
Related: How do you loan money to your company?
Related: Everything you need to know about Creditors and Debtors
Companies stepping in to help fight coronavirus
There are a number of companies that are also stepping in to help the government fight coronavirus. A recent article by The Telegraph covers some of the companies and sectors that are offering up help.
Facebook, Amazon and Apple are offering the skills of their engineer employees to the government to help fight coronavirus. There are pharmaceutical companies working to find new drugs and a vaccine that can help tackle coronavirus. Some hotels and conference centres are being turned into hospitals to provide much needed hospital bed space.
Additionally, there are companies helping fill the demand for products that have become hard to find, such as distilleries and breweries producing hand sanitizer. The Guardian also highlighted a few niche products and websites that are exploding during coronavirus, including soap for phones, a device encouraging users to not touch their face and a COVID-19 tracking website.
Businesses stepping up are being applauded for their efforts and actions, especially companies that are supporting key workers and employees and helping fight coronavirus. Many consumers are also taking note of businesses that are falling short in this area.
Coronavirus winners and losers
In the business world, there are sectors that are seeing booms throughout the coronavirus outbreak and others that are suffering greatly. There will be winning and losing sectors and businesses as some are more exposed to risks than others.
With more people at home, there is a high demand for online deliveries, entertainment and ways to interact with colleagues, family and friends. Because of this, a few types of businesses that are thriving during these times are:
Ecommerce marketplaces

Logistics and delivery

Video conferencing

Entertainment gaming and streaming

Pharmaceuticals
On the other side of the coin, there are certain types of businesses that are feeling added pressure throughout the coronavirus pandemic, such as:
Restaurant and hospitality

Leisure and tourism

Transportation (trains, airlines and cruise ships)

Oil and gas

Investment banking

Traditional retail stores

Cinemas

Professional sports and entertainment
Business case study:  Sophie Radcliffe, Founder of TrailBlazers
One company that's adapting to this 'new normal' is one of our own clients, Sophie Radcliffe.
Sophie is an adventure athlete, influencer, and motivational TED talks speaker. She's cycled from London to Paris in 24 hours nine times, ran ultra marathons, climbed Mont Blanc and achieved a world-first expedition with the Alpine Coast. She is also the Founder of TrailBlazers, a youth empowerment initiative, to help teenage girls develop the confidence and skills to follow their heart and blaze their own path in life.
Sophie, tell us about your business and what you do
I started out blogging about how powerful and transformational challenging yourself is. Inspiring people to face their fears and challenge their limits to find out who we really are and what we're capable of achieving. Over the last 10 years, I have developed lots of strings to my bow. My premise has always been 'How can I add value to people', and that's at the core of everything I do.
My business can be broken down into a few different sections: I'm a sponsored athlete and am often adventuring or taking on an extreme challenge! I do motivational talks for businesses and schools and I mentor people to challenge themselves and change their lives. I also run events, so for example, every year I do a 24-hour London to Paris cycling challenge with 150 of my community members; there's also TrailBlazers, a youth empowerment initiative; and I also work with brands to create content online and for social media, from film shoots to collaborating with tourist boards around the world. Essentially my job in that respect is to tell stories around places, experiences and people, and to motivate and inspire people to think outside the box and try something new.
Sounds like a dream job! So, how has COVID-19 affected your business?
Everything stopped immediately. All of my work, all of my projects. All of my passions involve being outside, travelling, people, events - and bringing that all together. So yes, it immediately all stopped. I had to put London-Paris Sportive on hold until September, which I'm hoping will go ahead then.
How are you surviving or adapting?
The moment some of my key partnerships called me up and said everything is on hold, I instantly pulled out my laptop and brainstormed a bunch of ideas of how I can help people. The whole world is feeling uncertain right now and could use a shot of positivity.
So, I've changed up all my content plans - which I'm creating from my garden! I'm focusing on things people can do from home and how to inspire people to realise how much strength and resilience we have in ourselves. I've realised there's a societal need for positivity. I'm trying to motivate others to see opportunity in a crisis and be part of the solution the world needs as we make our way through this.
How has Accounts & Legal helped you with your finances through these times?
One of the first phone calls I made when I heard the news about COVID-19 was to Accounts and Legal! When money stops coming in, you need to know how you're going to finance your life and your work. Luckily for me, Accounts and Legal, and specifically my Account Manager, Sylwia, has helped me set up my business smartly to ride out potential storms. We also made a lot of sound financial decisions before the Coronavirus pandemic which have ensured I'm not out of pocket now which is fantastic.
For me, just having someone to talk to who completely understands my business is so important and helpful. Sylwia went through the government grants available to entrepreneurs and small businesses like mine, which is such a help as it means you don't have to trawl through all the information yourself. She makes me feel like it's her business too and everything is 'we' and what 'we're' going to do, which I love. I prefer to focus on the creative side and thinking ahead, so having Accounts & Legal is a godsend.
What's going to be top of the list when we're out of lockdown?
I want to go travelling in my new van! I would also love to do the best talk I've ever done and upload it for my community. I'm more focused than ever on serving my community and thinking, what does the world need? How can I help? I think more than ever people want to feel alive, motivated and turn this year around - and that's what I'm excited about. I'm using this time to work creatively and get plans in place for inspiring challenges and positivity for the rest of 2020 and 2021.
Check out what Sophie's up to on Instagram here.
How to support small businesses in your area
As small businesses will be hit particularly hard during the coming weeks and months, it's important to support small businesses in your local area. Keep in mind that London's hospitality and restaurant industry is expected to be hit particularly hard.
Here are six ways you can support small local businesses during this challenging time.
Shop locally online and offline

Order takeaway drink and food

Buy gift cards

Tip more generously

Leave positive reviews online

Try to postpone plans instead of cancelling
When you support a small business, you are boosting the local economy, creating jobs and helping a local pursue their dream and livelihood. It's important now more than ever that we support the small businesses in our local areas.
How the government is supporting small businesses
Because of the challenges many are facing, the government revealed a range of business loans and support available to help small businesses through the COVID-19 pandemic. Certain businesses will be able to receive financial help for paying employers' income and statutory sick pay.
Business rate holidays will be available for small businesses in sectors, such as retail, hospitality and leisure, that are especially feeling the pressure from the coronavirus outbreak. There are also a range of grants and loans accessible and possible tax deferral arrangements for those in financial distress.
Find out about the available COVID-19 Small Business Loans & Support and read our London accountants' response to Covid-19: Support from UK Government FAQs here.
Accounts & Legal can help small businesses receive support
During these difficult times, we are at the forefront of assisting our clients in securing any support that is available to them. Accounts & Legal wants to ensure you're applying for every kind of help you're eligible for to help you and your business make it through this global crisis.
Accounts & Legal can assist with all of the difficult tax, finance and legal challenges you could be facing and any additional problems rising due to the impact of the coronavirus outbreak and lockdown.
To learn more about how we can help you get the business support you need, give our friendly team a call on 0207 043 400. Read more about the small business accounting services we offer, and try our instant accounting quote tool.