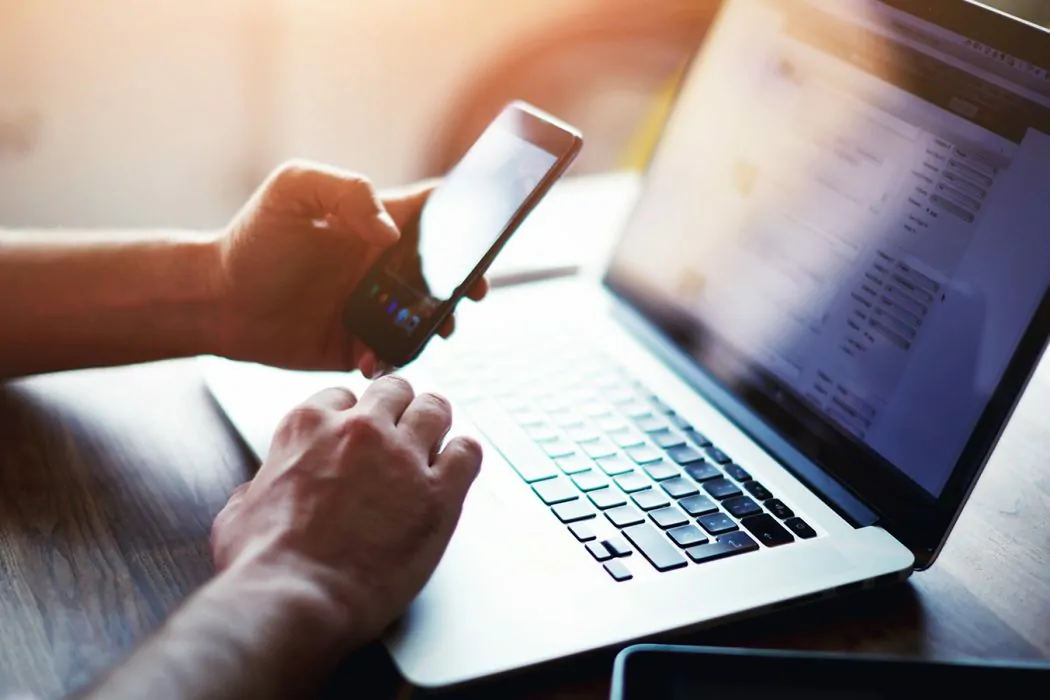 Accounting
Small Business Advice
Is FinTech a threat to accountants in London?
20 Mar 2018
Is FinTech a threat? With 9.4% of the UK'S GDP attributable to the financial sector, and 130,000 of 1.1 million financial sector employees deployed in financial services technology, it is fair to say the rise of FinTech in the UK is shaping the future for all involved in the financial industry.
Financial Technology - or FinTech – is a rapidly expanding market, namely due to consumer willingness to utilise the e-commerce on offer, and so the growth of FinTech, and therefore  rise of this technology, is not one to be ignored.
What is FinTech?
FinTech is the term used widely in business to describe digital technologies and their applications that are used within the financial services industry.
While the term is commonly used to describe computer systems used for finance-related accounts, it is more recently being used to describe all types of new financial technology; namely the new wave of consumer applications.
Emergent FinTech usually manifests in small, innovative businesses using new technology to bring their financial services straight to their customers, often disrupting existing business models.
With the digital revolution, the rise of FinTech is inevitable, but the change in the sector is an exciting one.
Start-up businesses looking to disrupt their larger, more established competition are being given an amazing opportunity, so it's no wonder that Financial Technology is not only growing as a concept, but is finding itself to be a financially rewarding investment choice.
FinTech applications in the UK
The UK is, without a doubt, one of the leading FinTech capitals of the world. Deal volumes within financial technology have been growing at 74 per cent every year since 2008, which is over double the speed at which it is growing globally.
London's position as a world-leading financial services and trading hub, and the availability of business capital and investment funds, makes the UK the perfect breeding ground for financial technology and the businesses that are taking it on as a concept.
But how is the UK using all of this financial technology?
On a business level, banks are having to change the way they work, even in an already forward-facing hub.
With most of, if not all transactions and even at a higher level – relying on technology and the rapidly growing e-commerce industry – banks and other financial institutions are fighting to keep up.
However, the UK Government has pledged to support up and coming FinTech companies, as well as providing more help and support to the FinTech businesses that are already well-established within the UK – giving the UK even more room to grow and expand as a FinTech capital of the world.
Is FinTech a threat to accountants in London?
FinTech is a fantastic step forward for the financial world, and has put a great deal of focus on innovation and the improvement of services. But how does it impact existing accountants in London?
The most significant point revolves around service. While FinTech streamlines and automates a lot of traditional processes, it does not enhance the personal service a client can get from their accountant.
Yes, FinTech can create efficiency, but a good accountant will take time to advise their clients and help them to understand every element of their business, which in turn helps the business to grow.
One needn't look any further than the failure of Grant Thornton's £22 million project, Geniac, to see how businesses that shy away from providing top quality service and understanding can often be doomed from the get go.
Upon studying the Geniac website and the services they offer, it appears the prices they charge for a small business in search of fast growth would warrant a very insignificant amount of actual man hours.
In fact, their price of £310 plus VAT per month would pay for only 4-5 hours of a Grant Thornton consultant's time (based on the 2017/18 on site/off site fees published on Grant Thornton's US website) - a period which falls well short of the time needed to actually impact the growth and success of a small business.
This factor alone would certainly impact the results Geniac had promised its clients, while also shining a dim light on Grant Thornton's overall reputation as a specialist in business advisory.
Once on the company's books, Geniac roll out a set service in a kind of one-size-fits-all manner, rather than understanding the needs and wants of each individual client and creating bespoke advice and solutions based on that knowledge.
Unlike Geniac's preference to choose compliance over advice, Accounts and Legal are offering a service which puts the client at the heart of every solution or piece of advice they provide.
An advocate of online accounting and the use of cloud accounting software, Accounts and Legal use disruptive technology to enhance the client's experience and ensure they are getting a service specifically designed to maximise their business' performance and give them the ultimate platform to grow.
Integrating new technologies into their day-to-day activities means Accounts and Legal are maximising efficiency, but not at the expense of all else, meaning clients get a fast, cost effective solution but with personal service at the heart of delivery
According to the Managing Director of Accounts and Legal, Chris Conway, his company's reputation as being a key factor to the success of their clients has helped them to compete with more high-profile firms.
"While we don't have the public profile of one of the "Big 6" accountancy firms, we are recognised by our clients as an essential partner in their business. This borne out by the number of clients who refer friends and contacts to us.
"Frequently we are complimented on our flexibility and proactive approach to accounting services – you only need to look at our Google reviews to understand how valuable a personal service is," he said.