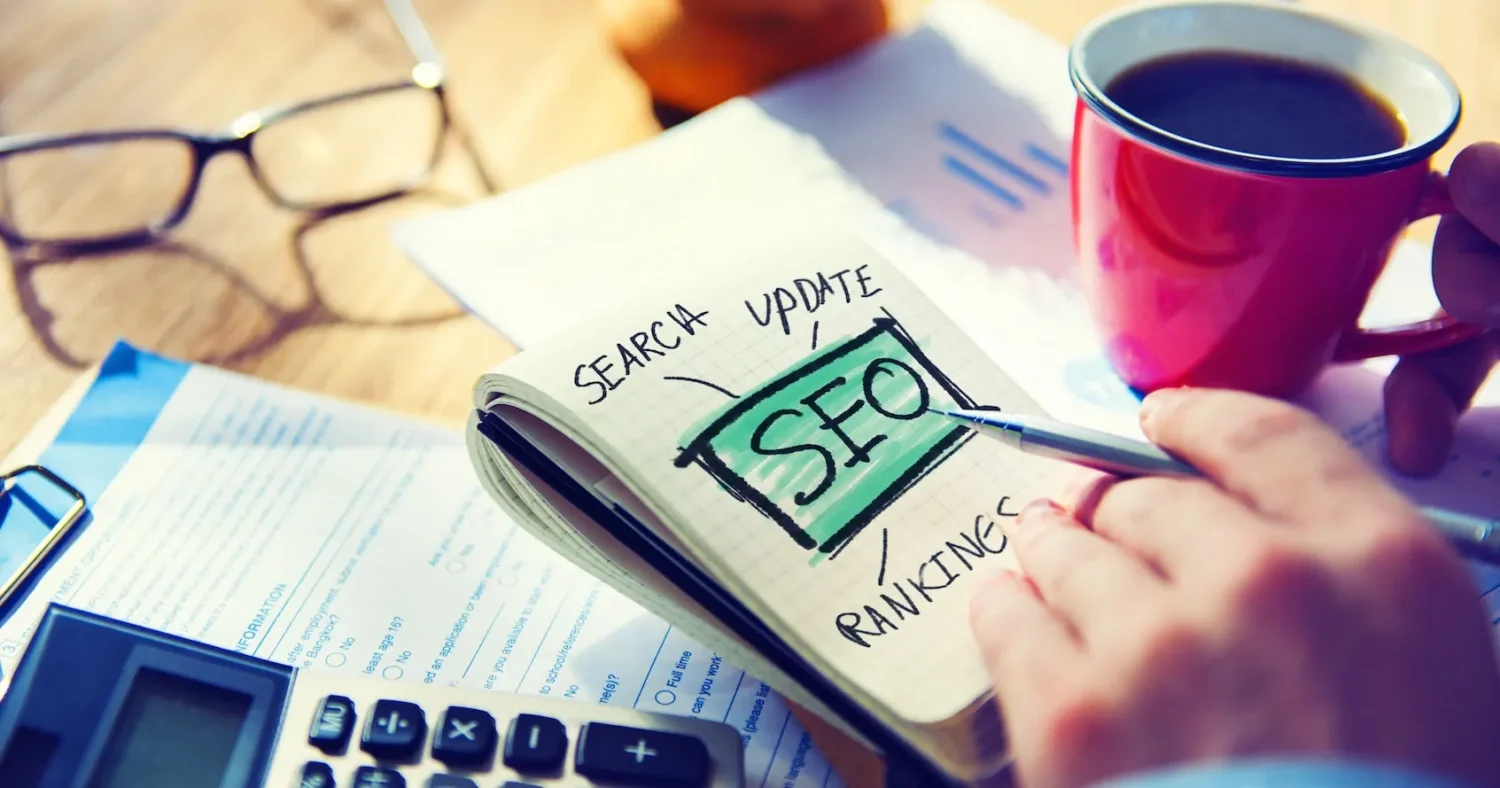 The importance of SEO for small businesses in 2018
6 Mar 2018
Search Engine Optimisation (SEO) is what can increase the likelihood of consumers finding your small business's website via Google, and other major search engines.
If a potential customer is using a search engine to find what they need online, SEO will ensure that you appear in their search results.
Despite this, many small businesses remain unconvinced that investing in SEO is worth their time and money. However, the truth is that failure to integrate SEO into your marketing strategy is like surrendering both your existing and potential share of the market to your competitors.
As a small business accountant, our team are fully dedicated to working with small business owners, doing all we can to take their companies to the next level and realising potential they never knew existed.
As part of this effort, we have launched a new SEO coaching service for all small businesses to avail of. Our in-house expert will undertake in-depth research before delivering a bespoke strategy, carefully crafted to drive results for your business.
Get in touch to discuss our new service and the real value it can add to your business.
Proper SEO delivers a high ROI
Plenty of smaller companies try to perform SEO work themselves, or outsource it to an inexpensive online agency.
While it is possible to perform successful SEO on your own, both of these approaches typically result in one or more failed attempts followed by the assumption that SEO doesn't work, or isn't worth it. In reality, quality SEO is one of the most profitable types of marketing you can invest in.
However, it's important to understand that there is usually an upfront investment required for a high quality SEO strategy.
This investment can come in the form of time, if you're attempting it on your own, or money if you're working with a qualified agency, and it can take months to see your efforts pay off.
This is normal.
SEO is a long-term strategy, but you will see great results if it's properly implemented from the start.
Internet is a golden ticket for small businesses
For good or for bad, the Internet is the future – and current – state of business.
Even in 2010, across 10.3 billion monthly Google searches, 78% of Internet users conducted product and service research online. That number has only risen over the past 8 years.
The Internet is nearly always the first stop in a consumer's buying process, and SEO is one of the best ways for small businesses to achieve visibility online.
This is even more important as mobile use grows. It's never been easier to quickly look up a certain product or service, and achieving high search engine rankings ensures you won't be missing out on these potential customers as they look for the services you offer.
SEO traffic drives business
Let's say you have a recording studio, for example. People are only going to search for a recording studio when they need one.
If your business is listed on the first page of search engines like Google, what you're doing is making it easier for consumers to find what they're already looking for.
In other words, SEO-driven leads are customers that have already expressed the intent of buying your product or service. This is the ideal demographic for small businesses.
You won't have to waste your time on irrelevant leads, because a user's intent is clearly demonstrated through his or her search queries.
Your competition are already a step ahead
Nearly all businesses today utilise SEO in their marketing strategies. This means two things.
First, not only are you missing out on potential leads if you don't have an SEO strategy in place, but those same leads are going directly to your competitors.
Second, adopting a well-planned SEO strategy gives you the opportunity to earn valuable search engine rankings over competitors that are executing their SEO poorly.
This alone should be enough to convince you to get going with SEO.
If you know that your competitors are effectively attracting customers on a specific channel, why wouldn't you take advantage of the same opportunity?
SEO is a form of future-proofing
SEO is a dynamic process. What works well right now may change a day, a week, a month, or a year from now. The principles of SEO are altered whenever search engines adjust their algorithms.
The longer you've had a SEO strategy in place, and the more optimised your website is, the quicker and better you'll be able to understand and respond to these algorithm changes.
When SEO is even more necessary 10 years from now than it currently is, you'll be glad you put a solid strategy in place back in 2018.
Another result of the ongoing algorithm changes is exactly the opposite: Occasionally, opportunities to get a legitimate, fast increase in the search engine rankings will also appear.
The better your SEO strategy is when these opportunities appear, the more efficiently you'll be able to adapt and take advantage of them.