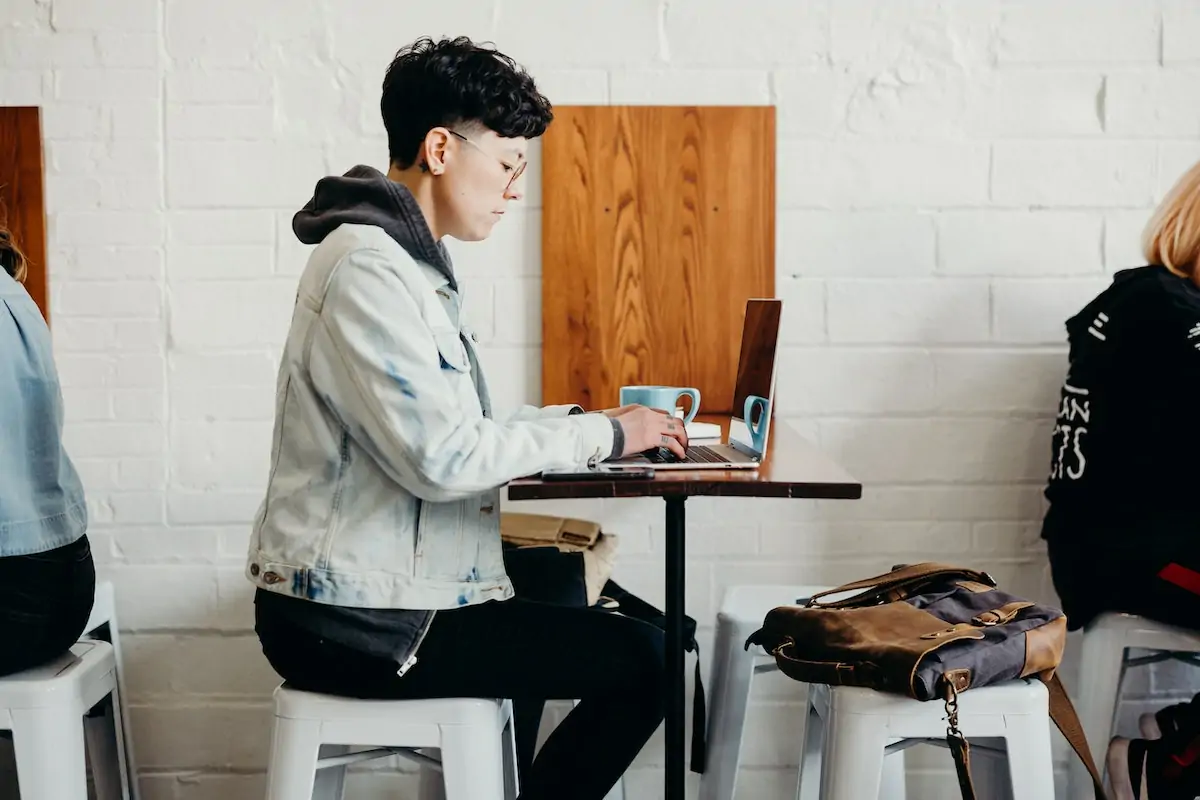 The Remote Working Revolution: Why More Businesses Are Going Fully Remote
24 Jun 2019
With panic over coronavirus spreading, a huge number of workers are being ordered to stay away from the office and work from home. But is the reality that a huge number of UK workers are already doing so?
Work performance today is a flexible, on-demand service. Thanks to digital tools and the rise of cloud-based communications, work is no longer somewhere we go, but something we do. The consequences this has for both employees and employers is huge.
Here we'll discuss why an increasing number of businesses are adopting the remote working strategy, plus shed light on some remote working statistics and working from home jobs. Plus: how businesses can ensure they have the capabilities in place to support a remote working model.
Half of UK employees to work remotely by 2020
The Office of National Statistics predicted that 50% of UK employees will be working remotely by 2020. Additionally, a huge 90% of workers say they'd like to work remotely at least part-time.
New data by Lloyds Bank shows that this is not far off the truth, with a quarter of Britain's workforce now working flexibly across different locations. This is Money explains that this would equate to some 8million people who've gone remote now working this way. The Office for National Statistics put the figure at 4.2million in 2015. The true figure is likely to be somewhere in the middle.
Remote working, in a nutshell, refers to a job that is done outside of the office. There are various types of remote work. Some are allowed to work remotely one or two days a week, others as often as they like. Some don't have a choice - there are companies out there that don't even have a physical office!
It's a similar story around the globe. A 2019 survey found 61% of global companies currently allow their staff to have some sort of remote working policy.
In 2015, 3.9 million American workers were 'remote'. Today the number stands at a staggering 4.7 million, or 3.4% of the population. What's more, 4% of U.S. workers say they would actually take a pay cut up to 5% in order to work remotely.
Employees who do not offer a work from home policy could therefore be missing out on prospective employees. Is offering remote working an opportunity to boost employee retention and loyalty?
Related: Average Employee Replacement Cost is £12,000 for SMEs
Related: Average UK employee generates £118000 of revenue per year
Why the remote working revolution is coming
Freelancing has existed for decades, without disrupting the work-models of big corporations. Companies are seeing more and more the benefits that come with remote workers. Concurrent with rising global and mobile technologies, business leaders are reimagining team collaboration and communication and creating environments that foster agility and innovation. Leading this revolution is factors such as:
Connectivity
We are more connected than ever thanks to the internet, Wi-Fi, cloud computing, laptops, smartphones, and wearable technology. Gone are the days when in-person meetings are the only way to communicate and collaborate on a project.
Today, coworkers can chat from anywhere, instantly message and update memo boards, email, text and collaborate on files and presentations. Teams can be spread across multiple time zones and still connect in real-time.
Productivity
Some employers will be worried that letting employees work from home will equate to lower productivity. However, the opposite is true. According to 2017 research by Cardiff University, 39% of people who mostly work from home often work additional hours to complete their tasks compared with 24% of those in fixed workplaces.
Working from home generally means less distractions, less noise and more productivity. Remote workers have the freedom to choose where and when they work, leaving them feeling empowered and creative. The world is their office and they can choose where and when they are most focused to do the job at hand.
Interestingly, getting to and from work is taking longer than ever before - which could be eating into valuable work time. TUC report that rail commuters face the longest journeys, spending an average of 2 hours and 11 minutes every day on travel. Drivers spend 52 minutes on the road to work and back, while bus commuters must set aside 79 minutes a day. Cyclists (44 minutes) and walkers (29 minutes) have the quickest daily journeys.
Related: Promote employee wellbeing with these allowable expenses
Flexibility
Remote working is the ultimate solution to the work-life balance conundrum. Employees can work from the doctor's waiting room, at their kid's swimming lessons, even when they're on holiday (although it's not recommended).
A recent survey conducted by This is Money suggests that workers also go remote for care reasons, primarily for children and doing the school run. More than three in five working remote or flexibly save cash on childcare and caring. Getting household tasks done during the working day also ranked highly, as did being able to spend more time with family.
Not having to live in a major city is also cited as a benefit by 54% of those who work flexibly, while seven in 10 say they are less stressed as a result of their working arrangement.
Life as a digital nomad also means better employee happiness and engagement. Employees are grateful for their situation and therefore more inclined to put in the hard yard when required.
Diversity
Diversity in the workplace ensures companies benefit from a wide variety of insights. Hiring remotely expands the candidate pool, allowing organisations to build teams of talented people not restricted by distance. Cultural diversity increases creativity and improves employee engagement. Cultural diversity also encourages a wider range of skills.
Money savings
For people working from home the savings can be huge. Petrol, car maintenance, parking fees, a professional wardrobe, public transport, lunches bought out, coffee meetings and child care all add up. Eliminating this from your daily work life can save you thousands each year.
For employers, there are money savings to be had too. Allowing employees to work from home reduces absenteeism, tardiness and their associated costs. There are less office supplies used, less office requirements, and greater loyalty.
Fact: 56% of start-ups worldwide have outsourced their work, contributing to the demand for remote workers. This is a great way to keep overheads low when you're starting a business, as outsourcing can be cheaper than having to provide office space.
Top sites to find freelancers or to outsource work include:
Environmental impact
Remote working can do much for the planet. Telecommuting means not having to commute in cars, buses and trains, which greatly reduces greenhouse gas emissions.
Global Workforce Analytics estimates that remote workers could reduce greenhouse gas emissions by 54 million tons every year, and that's just if people worked out of the office for only half of the work week.
Fully remote companies already in play
While the remote working revolution still has a way to go there are already companies who are fully remote and reaping the benefits.
Automattic is the company behind WordPress, Vault Press and Cloudup, among others. Starting in 2005, Automattic now has a team of +600 employees working remotely and living in more than 60 countries.

Buffer is a social media management startup started in Birmingham (UK) in 2010. It became remote based and now has 72 employees from 15 countries across the world. Besides the flexibility of working from wherever you want, Buffer offers to its employees a free MacBook, company equity and paid family leave, a monthly allowance for education, health insurance, yearly retreats for team meetings and unlimited time-off.

Appen is a technology services company based in Australia that now works in 130 countries. Appen employs over 400 professionals and, with the acquisition of Leapforce, supports nearly a million contractors working across the globe. Advocates for work flexibility, the company has been named one of FlexJobs' 100 Top Companies For Remote Jobs multiple times and employs an "always accessible global workforce".
The facts business owners need to know about remote working
If you're a business owner who wants to enable remote working for your employees, here are some tips and things to consider:
Invest in good technology 
Businesses around the globe are able to thrive remotely thanks to cloud technology. If you allow your employees to work remotely you'll need to invest in software that will allow your workforce to communicate instantly, as well as access important files and documents outside of the office. Skype, conference calls, emails and virtual meetups are imperative.
Monitor performance and set deadlines
Though the statistics show that remote employees are actually more productive than their non-remote counterparts, it's still imperative that Managers monitor performance remotely. Software such as Asana and Trello on RingCentral Glip allow you to set targets and deadlines, plus track progress and updates.
It doesn't matter if it's a quick hello over instant message each morning, or a weekly progress video call with the whole team, feeling connected and part of a team is still important for your employees.
Related: How to start a small business in the UK
Work from home jobs
The 'anywhere office' is nowadays more or less accepted, but that doesn't mean that remote companies are common. If you want to work from home, you still have to look for those certain jobs that allow it - jobs such as:
Virtual assistant

Web designer

Travel agent

Bookkeeper

Child caregiver

Caterer

Photographer

Social media manager
Skills you need for working from home include:
Flexibility

Independence

Reliability

Focus

Self-motivation

Time-management

Clear communication skills

Critical thinking
By exploring these career paths and honing these skills you'll put yourself in the best position for the remote working revolution.
Related: How to manage your money as a freelancer
Related: The growing trend of side hustles in the UK
How employees can get ready for remote working
If you're a remote work newbie or looking to find remote work there are ways you can get ready.
Assess your qualities and flaws. Think about your strengths and what you need to improve on. If you're not a good communicator or you regularly procrastinate, remote working might not be for you.

Consider your location. Your ideal workspace might be your home office or the local coffee shop or co-working space. Perhaps it's near a majestic mountain range or overlooking a tropical beach halfway around the world. No matter your preference, take time to map out where you might accomplish your best work, provided there's Wi-Fi.

Get into a groove. Setting a routine and electing a proven productivity method is a great way to get ready for remote working. Hold yourself accountable for ticking things off your list each day and gain confidence that you'll be capable of keeping regular "office hours".
Does your business allow remote working or are you considering it?
At Accounts and Legal, our experienced HR and legal advisors can help put together a customised company handbook - which includes flexible or remote working policies - all for an affordable fixed fee. If you're looking for help with your company accounts, HR or legal needs, get in touch with us on 02070434000 or info@accountsandlegal.co.uk.
Do you have a remote working policy in place? Putting Human Resources procedures in place is often something that small business owners forget to do or don't have time to dedicate to. But it is essential to get employment paperwork in order and ensure you are legal compliant in order to be successful.