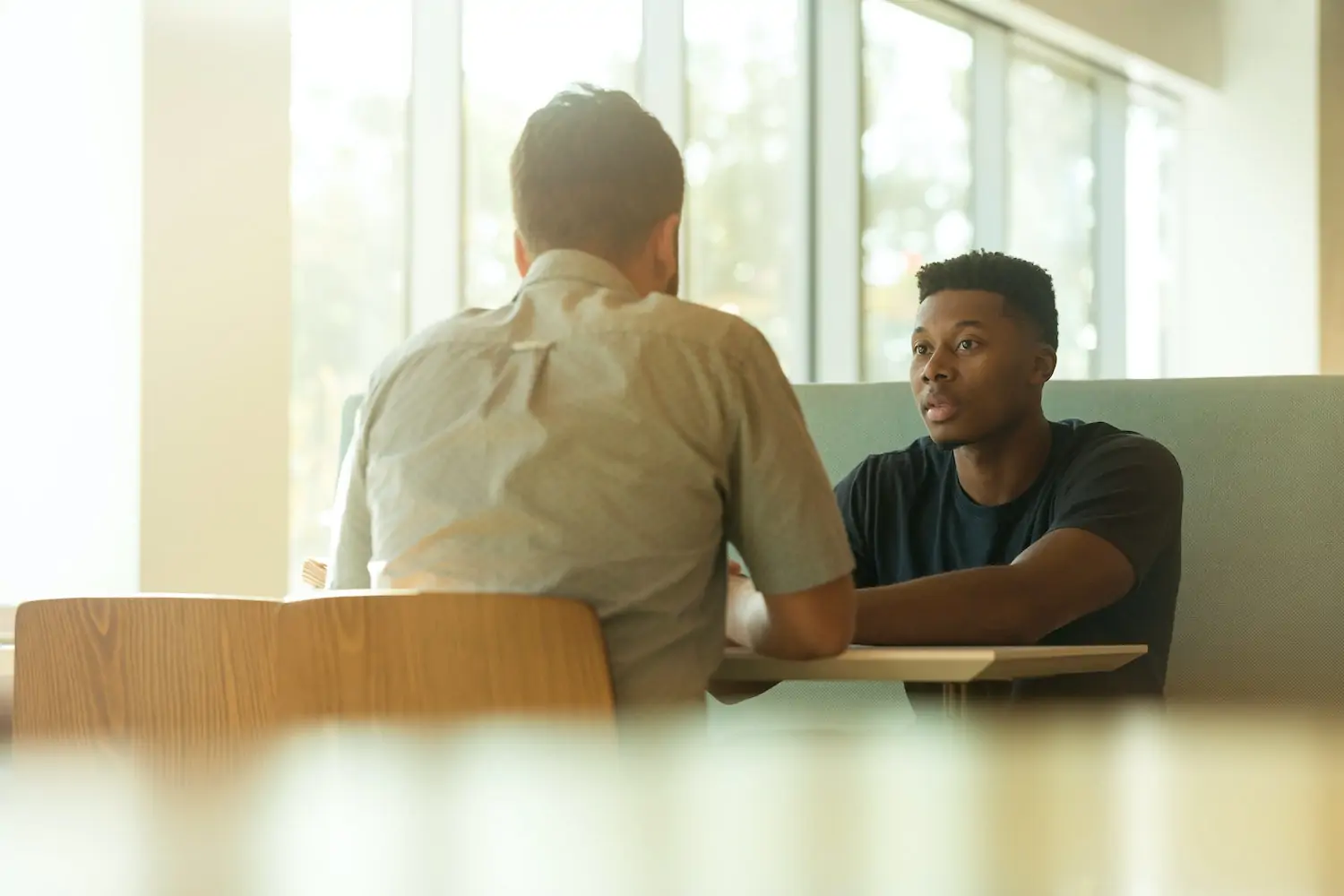 How To Handle Employee Off With Work Related Stress
25 Nov 2020
Absence from work for work-related stress indicates that an employee is too ill to work and should not be forced to work when sick. Before the coronavirus pandemic hit the UK economy, employee absence due to work-related stress was a significant and rising factor in overall absence. A report published in 2019 found that 37 percent of UK businesses had seen an increase in stress-related absences. However, coronavirus has effectively rendered those statistics meaningless as absence from the workplace has now taken many different forms. Some employees have been asked to work full-time from home, some have been furloughed while remaining as employees, and some have had to self-isolate in line with government guidelines whether they were working from home or in the office.
Covid-19 and stress at work
The Covid-19 pandemic has also highlighted how stress at work has taken different forms. Employees may not only be concerned about factors that create stress in normal times, such as excessive workload, job insecurity, tight deadlines or poor supervision. They may be struggling to adjust to working from home and coping with unfamiliar technologies. They may face uncertainty about their future employment and that could be combined with concerns about the impact of coronavirus on their health, their family and their personal lives.
While all of these factors are significant contributors to stress, employers may find it difficult to recognise signs of stress among individuals because of the large-scale absence of employees and the many other impacts of coronavirus on business they have to contend with. With that in mind, here we'll look into employers' responsibilities when it comes to employee mental health and a stress at work policy, as well as how to handle an employee off with work-related stress.
Do you have a stress at work policy? Employers' duty of care
The pandemic does not release employers from their duty of care towards employees and the regulatory framework that governs employees' rights and employers' duties when dealing with absence from work. The primary legislation is the Health and Safety at Work Act which requires employers to ensure the health, safety and welfare of all employees, and that includes their mental health.
The overarching requirements are that you should identify any significant and foreseeable risk to employees' health. You must also take measures to prevent foreseeable harm to employees' health – and mental wellbeing. And, you must also take into consideration any disabilities that might have an effect on an employee's ability to work.
Currently these requirements apply to employees who have been working on site as well as from home, although the scope widens if they are working remotely. Employees who feel that they are too ill to work due to stress in the workplace must phone in to report their absence and the reasons for it. Employers must then respond.
The importance of an employee handbook
Your employees should be able to check in their employment handbook in regards to the phoning in sick rules or best practises, whether that's to call, email, text - and who should be notified.
Your employment or company handbook should lay out key policies and procedures including health and safety guidelines. It could outline a stress at work policy including who to call and notify, what getting signed off with stress would mean for pay. A handbook could also explain how to access sources of support if an employee is signed off work with stress.
The maximum time off for stress in the UK or how long can you be on sick leave before dismissal ranges significantly case by case, and of course depends on specific business policies too. This is something that you should explain in your employee handbook. With years of working closely with SMEs, we have seen first-hand the importance of an employee handbook and detailed employment contracts. We have also seen the ramifications of not having up to date handbooks and contracts in place. As a business owner, it's imperative to protect your business legally. By doing so, you protect your employees.
Our business solicitors have years of experience in drafting employee handbooks and employee contracts - and we can help with updating handbooks and contracts in line with Covid-19 issues, anxiety and stress, and working from home, too. Find out more about the legal services we offer, or read more on business related legal advice.
Related: The importance of an Employee Handbook and Contract of Employment
How to handle an employee off with work related stress?
Employees working on site
For employees who have been working on site and are absent because of stress at work, you must try to find out why they feel they have been under stress. This can prove difficult in some cases as people may be reluctant to discuss the issues surrounding stress. The recent discussions on mental health by ordinary citizens as well as celebrities has opened up discussions on the subject and raised awareness of the scale of the condition, and this may help employees to open up about their concerns.
If they report that specific conditions in the workplace are creating stress – work overload, excessive hours, bullying or problems with the environment such as too much noise or equipment that is difficult to operate – this can be easier to discuss.
You should take their concerns into account and acknowledge that, if there is a genuine problem. By offering to take remedial action and make appropriate changes to their working conditions, that may be sufficient to reduce their stress and enable them to return to work. If a number of employees raise similar concerns about workplace conditions then, as part of your duty of care, you should put monitoring processes in place to identify problems and improve the working environment.
However, if employees report underlying mental health conditions that only have tenuous links to stressful workplace conditions, that can be more difficult to deal with and may require advice or intervention by a medical professional.
Employees working from home
Before the pandemic hit the UK, many employees had taken advantage of more flexible working arrangements and chosen to work from home. The Office for National Statistics (ONS) reported that in 2019 1.7 million people worked mainly from home, while 8.7 million people – less than 30 percent of the workforce -  had some experience of home working.
The ONS also pointed out that clear-cut opportunities to work at home were limited to a narrow range of occupations. When the pandemic hit, the government advised people to work from home wherever possible. In April 2020, the ONS reported that 49.2 percent of adults in employment were working from home, as a result of government guidelines on social distancing.
So, for many people, this was a new experience and one capable of creating a different form of stress at work. Employees had to adjust to using new technologies to carry out their work or to communicate with managers and colleagues. In addition, many had to cope with working in restricted spaces and noisy, distracting conditions, particularly if children were at home and required care or home schooling.
The ONS found that 39.2 percent of adults said Covid-19 was affecting their work either because they were asked to work from home or were finding it difficult. One in six of those also reported they were concerned about their health and safety at work.
With so many people working from home, it proves difficult for employers to monitor working conditions and identify any issues causing stress. As part of their duty of care, some employers provided both technology, tools and training for employees new to home working. Others, set up regular communications with employees to discuss progress on work and check that they were satisfied with their working conditions.
Payment during absence for work-related stress
So, what are the rules when it comes to payment when an employee is off with work-related stress? The guidelines for paying any employee who is too ill to work for a long period of time is that a healthcare professional should sign them off work so that they can recover. The illness can be related to physical causes as well as mental health issues such as stress.
The employee is then entitled to Statutory Sick Pay (SSP) paid by the employer. For a short term illness, this would normally be paid for four working days in a row, but for longer periods of time off, the employee may require certification by a medical professional.
Different rules apply if an employee is too ill to work because of coronavirus or is self-isolating. We have explained the differences in our recent blog on paying wages and sick pay for employees during Covid-19.
Helping employees return to work
When an employee is absent for an agreed period, it's important to maintain communication without being intrusive and to make preparations when the employee indicates they are ready to return.
A brief phone call or email asking about the employee's condition will help maintain communication and show that you are concerned about their welfare. When the employee decides to come back to work, you should make provision for a reasonable period of adjustment.
For example, you might offer a brief meeting to bring the employee up to date with any developments in the business, particularly if coronavirus has had a major impact. You can also take the opportunity to explain any changes to working conditions that you have made to deal with the employee's concerns. If the employee has been absent for a long period of time, you may have to consider a phased return.
Working in the 'new normal'
The pandemic will change the workplace in dramatic ways. Social distancing and a need to minimise the risk of infection will change physical workplace layouts and the way employees work together. The overarching rule is to ensure the health and safety of employees, but if employers appear to fall short of expected standards that may raise further issues of stress at work.
Employment law for business owners
These are complex issues and if you need professional advice, we can help. As your business grows and you navigate through these uncertain times, you will no doubt have to deal with various difficult employment situations.  The last thing any business owner wants  is employees feeling stressed at work and ending up with an employment dispute and/or a claim for discrimination or unfair dismissal.
As we mentioned earlier, having a good employment contract in place is an important first step to avoid disputes. This should be accompanied by a company handbook. We are experienced in employment law and our friendly employment law solicitors can draft contracts and employee handbooks to make sure your business is legally compliant. Our solicitors can also assist with any Covid or non-Covid related absence. Better still, we have a dedicated HR hotline offering unlimited employment law advice over the phone, which is available to all of our clients for an affordable, fixed annual fee.
Our friendly team of small business accountants can also assist with any tax or payroll issues in light of Covid-19. Get in touch with us on 0207 043 4000 or info@accountsandlegal.co.uk, or get an instant quote here.