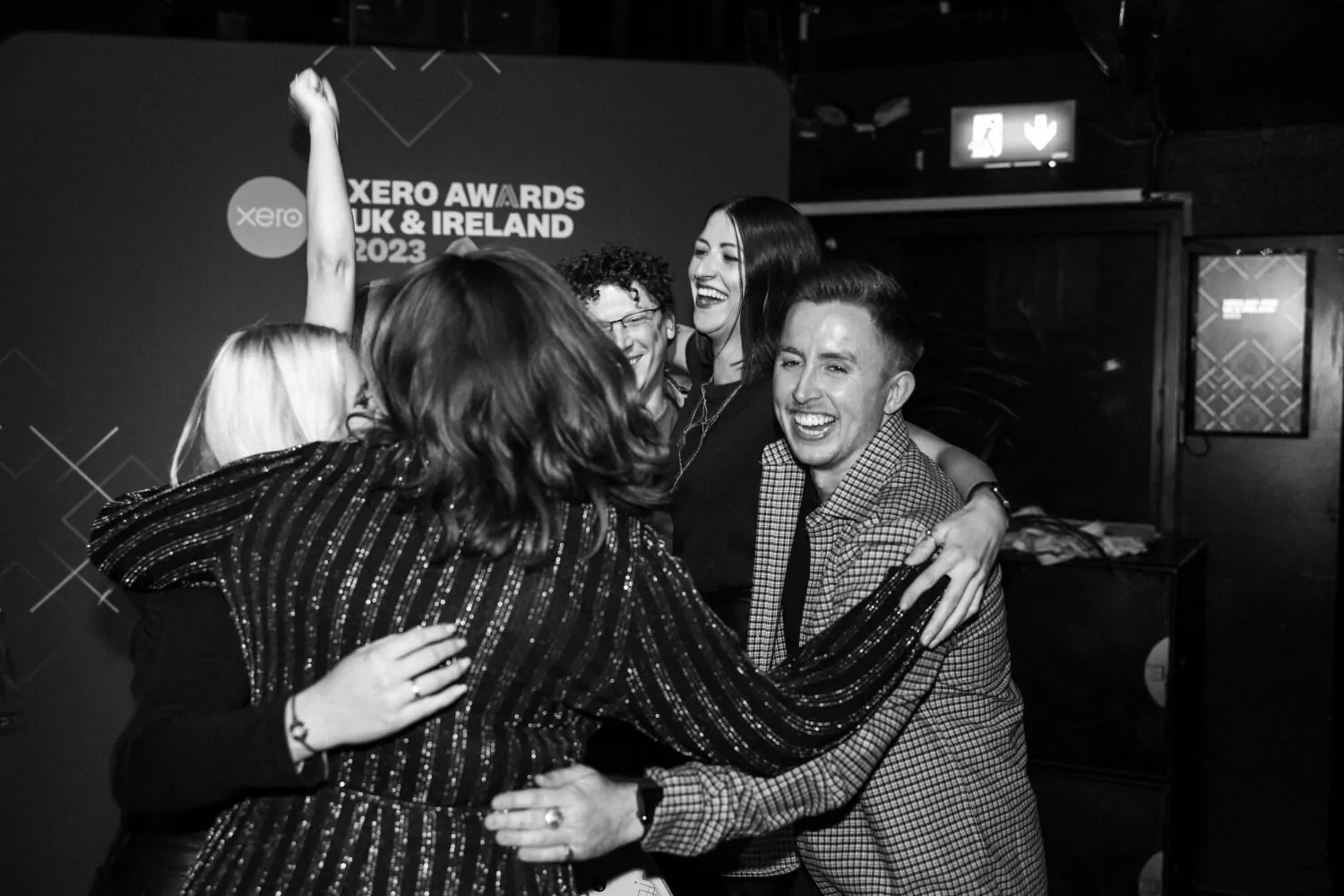 Accounts and Legal named Xero's Large Firm of the Year 2023
2 Aug 2023
We've only gone and done it! Accounts and Legal has won Xero's Large Firm of the Year at its prestigious annual awards. The awards took place in London on Wednesday, 19 April at Ministry Venues, Elephant & Castle to showcase the achievements of those supporting small businesses to navigate current and future challenges.
There were 16 trophies up for grabs for UK-based accountants, bookkeepers and apps, including three new awards introduced this year – National Firm of the Year, Bookkeeping Partner of the Year and Innovative Partner of the Year.
For anyone who knows us, they'll know how much we love Xero. Stuart Hurst has practically got their logo tattooed on his arm. So winning this award really is the big one and is a huge testament to how much we've grown over the years.
From our humble beginnings in the London office back in 2015, to 2023 where we have over 40 staff and four offices, it's really been a heck of a ride, and one which we couldn't have done without Xero and all of its amazing features. More importantly, it's allowed us to help change the lives of our clients, giving them a better understanding of the numbers, automating manual tasks, saving tax wherever we can, and allowing them to plan for the future. It really is that powerful.
Anyway, that's enough soppy stuff from us, let's hear from one of the Top Dogs at Xero…
Alex von Schirmeister, UK & EMEA Managing Director at Xero, said: "I see firsthand the positive impact that our accounting, bookkeeping and app partners have on the small business community, and I'm always thrilled to celebrate their incredible work at the Xero Awards. This community continues to innovate and evolve to meet the changing nature of UK business, and play an important role in economic recovery.
Neil Nichols, Founder of Accounts and Legal commented on the win:
"It's no secret that we're huge Xero advocates at Accounts and Legal, so to take this award home feels really special.
"When we started out, Accounts and Legal was set up to help empower business owners by helping make sense of the numbers and provide genuinely useful, proactive support.
"Xero has always aligned with our vision which is why we're such big cheerleaders!
"To win large firm of the year feels like a real milestone and it wouldn't have been possible without the hard work of our brilliant team."
We couldn't have said it better ourselves!