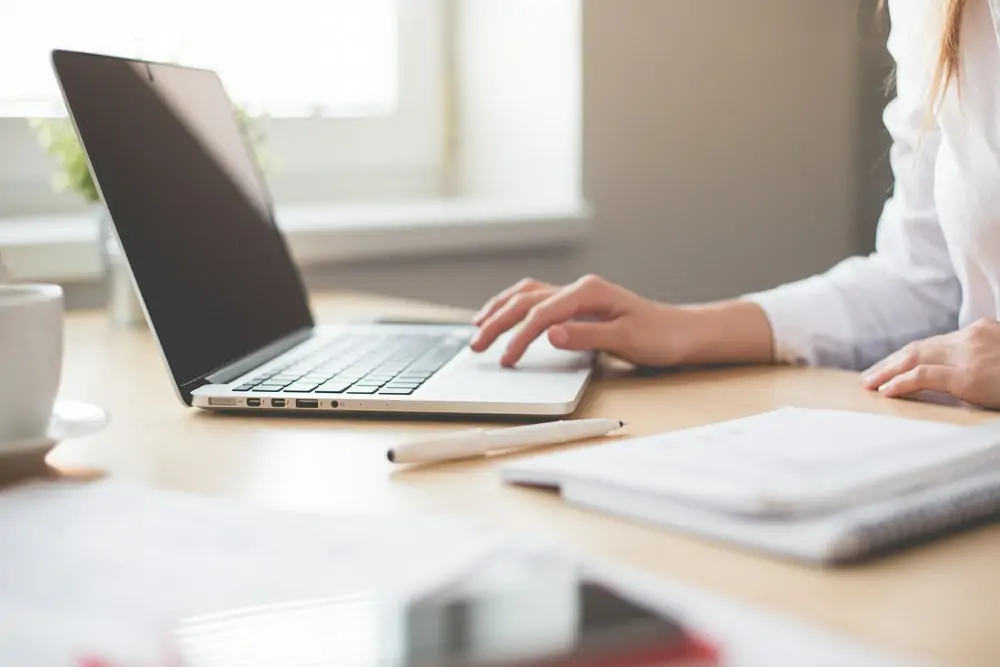 Accounting
Small Business Advice
Xerocon: To make life better for people in small businesses
13 Dec 2019
The Accounts & Legal team recently attended Xerocon 2019 in London, the world's most innovative conference for cloud accounting leaders, with over 3,000 other attendees. The event's theme was communities of purpose with an aim "To make life better for people in small businesses", which is what we also strive to do at Accounts & Legal.
During the event, a raft of new products were announced that will help our small business clients. Through cloud adoption and AI learning, small business owners will be able to spend less time on repetitive tasks and more time growing their business. Understanding and improving cash flow and profitability will also allow small business owners to grow and succeed.
About Xero and how the company helps small businesses 
Xero is a cloud-based accounting software for small businesses that also helps accountants and bookkeepers, like Accounts & Legal, build trusted relationships with small business owners through online collaboration. With over two million subscribers worldwide, Xero offers numerous tools to help small businesses grow, involving:
Cash flow

Invoicing

Profitability

Managing staff

Expenses

Business operation
Having started as an accounting platform, Xero has evolved into a small business platform. The company is dedicated to helping small businesses with invoicing and quotes, bank reconciliation, inventory, payroll, purchase orders, expenses and bills. This allows small businesses to become more efficient, have more time to grow their business, and helps business owners make better decisions.
At Accounts & Legal, we use Xero and are a gold accredited partner of Xero. We are experts in training clients in how to use the software in conjunction with our services. This helps streamline processes, creates efficiency, and saves clients money.
Related: The top 6 Xero add-ons for small business
Related: Why accountants should have their heads in the cloud
Revamping payments to help small businesses pay and get paid faster
Fact: Average SME owed £25,000 from customers in late payments on a given day
Late payments are a significant factor for cash-flow squeeze among small businesses, which has been found to contribute to 50,000 small business failures every year. Small businesses in the UK are owed £24,841 on average because of late payments, according to Xero's Small Business Insights. That's nearly the annual salary of an employee!
Even though cash flow is a key priority for small businesses, only 51% of Xero's small business customers are cash flow positive every month. Xero is enhancing payments on their platform by working with  TransferWise, Stripe and Go Cardless to make it easier and quicker for small businesses to set up invoice payments, pay suppliers, and understand their business health.
Xero has even made it simpler for small businesses to accept different payment methods, and Accounts & Legal is able to help clients set this up. It's been found that small businesses who enable Stripe payments on Xero invoices are paid an average of 15 days quicker than those without any payment services enabled.
Offering more ways for your customers to pay naturally makes it easier for them to do business with you, saving you both time and hassle. With these improvements, Accounts & Legal is able to further help small businesses improve their cash flow and make it easier for business owners to pay and get paid.
Note: In June 2019, new measures were brought in by the government aiming to tackle late payments to small businesses through fines and binding payment plans. This is an effort to help level the playing field and allow small businesses to grow.
Related: Small businesses spend £5000 per year chasing late payments
Related: Understanding cash flow statements
New tools from Xero put profitability in small businesses hands
As technology continues to improve the way small businesses do business, owners of small companies will have better access to the tools they need to succeed.
At Xerocon, a handful of new tools were announced that will put profitability right in the hands of small businesses. At Accounts & Legal, we've also enhanced our much-loved and awarded small business products with some innovative updates, including:
A new mileage tracker through Xero Expenses that allows staff to more easily track and manage work-related car expenses. Fuel and mileage expenses can be automatically calculated, so you can reimburse staff without complex paperwork

A new quotes functionality within Xero Projects to accurately estimate and quote projects and track profitability. As misquoting for time and cost is a factor for small businesses failing, this tool makes it easier to track time and expenses spent on a project, correctly quote for new work, and ensure their work is profitable

A new automated connection between Xero Payroll and HMRC, removing tedious and time-consuming manual tasks for employers providing car or van benefits in kind to their staff
Related: What is the biggest business Xero can cope with?
Real-time insights with Business Snapshot
Xero also announced it'll be piloting a new tool in the first quarter of 2020. The Business Snapshot will offer real-time, smart insights with a 30-day view of the health of a business, so small business owners can understand their company's performance and flag potential concerns and opportunities. The Business Snapshot will summarise key business performance metrics, such as:
Income

Expenses

Gross and net profit

Receivables and payables

Cash and balance sheet
Business Snapshot will also allow small business to better make decisions on bills and payments based on potential impacts to cashflow. This provides context into the relationship between profit and cashflow, which is helpful for small business owners to understand in order to have a successful business.
Get in touch with Accounts & Legal for business accounting and legal advice
These new innovative tools allow us to further help our small business clients to gather data and insights, manage tax and compliance, analyse quotes, and make their business more profitable.
Accounts & Legal offers accounting and legal services to small businesses to help them comply with legal obligations and help small business owners succeed without breaking the bank. We also have helpful small business advice articles on our website that address accountancy and legal questions our clients have frequently asked.
If you'd like accounting or legal help as a small business owner, give our friendly team a call on 0207 043 4000 or try our instant legal quote tool. Find out more about the accounting and legal services we offer.
Related: Is your small business getting the best value from its data
Related: What's the best cloud accounting software for small businesses?