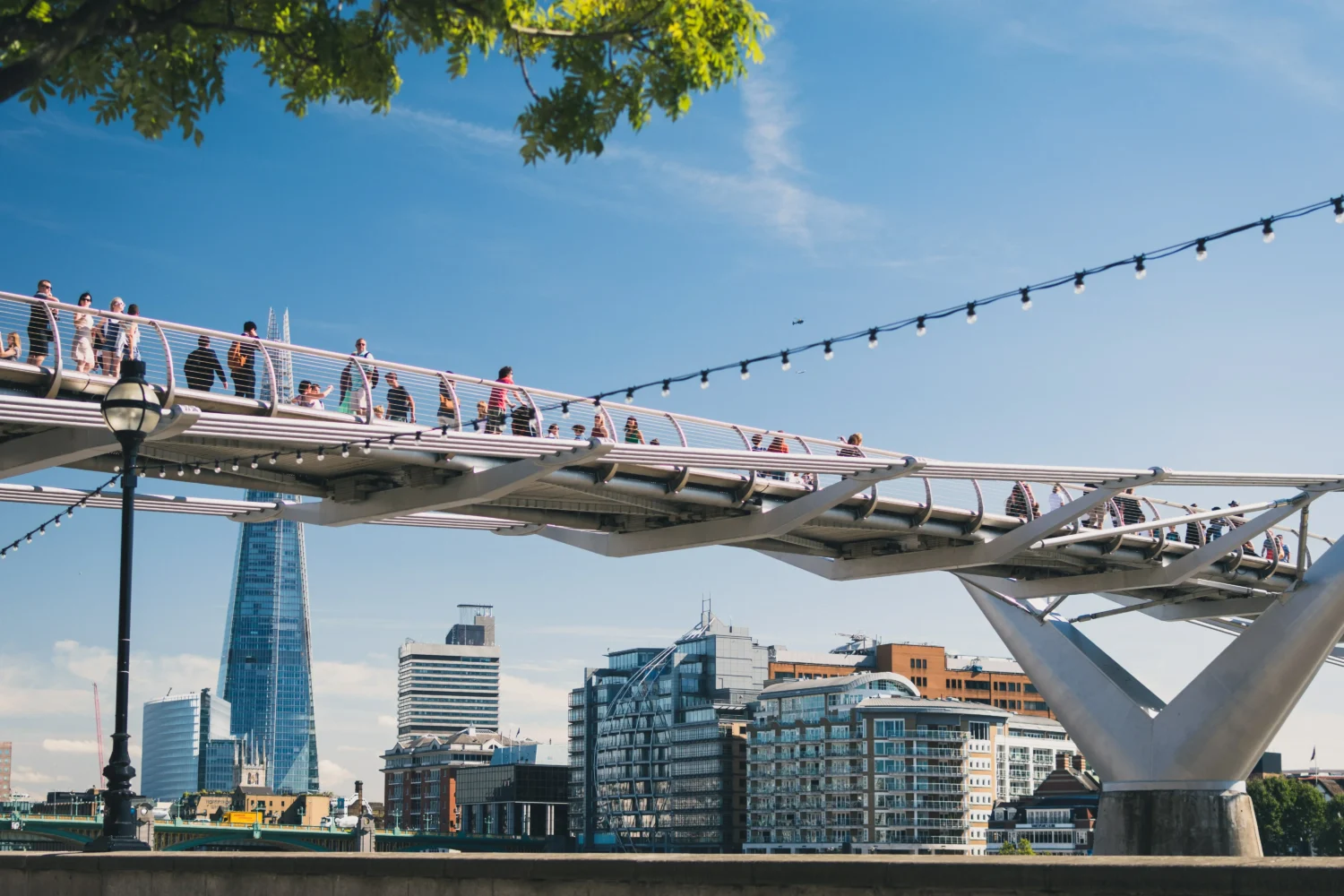 Accountants in London: The big four and the rise of young, innovative accounting businesses
24 Apr 2019
There has been widespread growth among accountants in London and across the UK, especially in the past year. From the "big four" accountants to the new, innovative firms, the sector is seeing accelerated growth, which is possibly due to new regulations and economic uncertainty.
According to Accountancy Age's Top 50+50 Accountancy Firms in 2019, the top accountancy firms in the UK brought in fee revenues totalling over £16bn in the last financial year. And it's only been a year since the largest firms surpassed the £15bn point, showing the sector is seeing more growth despite a range of challenges. Let's take a closer look.
The big four accountants in London
The UK's big four accountancy firms include:
In Accounting Age's 2019 ranking, PwC continues to sit at the top with fee income of £4.2bn, which is a 12% rise year-on-year. EY is also posting more positive growth than the previous year. The other two of the big four remain mostly unchanged, but all four are expected to face additional risks ahead.
The big four accountants in London could be forced to partially split up and work with smaller rivals. This was included in proposals by the competition watchdog earlier this year, which concluded that conflicts of interest shouldn't be allowed to continue in the sector. It was also stated that the UK shouldn't be relying on only four firms to audit the nation's largest companies.
Note: Conflict of interest allegations in the sector have been fueled by the largest firms scrutinising the biggest companies' books, while receiving substantial fees for advising the same companies on matters involving tax and takeovers.
Following the report, large firms could be forced to hire smaller firms to analyse their books with an aim to encourage competition. The Competition and Markets Authority's final report after its review of "serious competition problems" in the accountancy market stated the government should pass new laws involving the big accounting firms putting more distance between their own audit departments and more lucrative consulting operations in hopes to prevent conflicts of interest.
Related: Online Accountants - how do you choose the right one?
Growth across the board
Recent research also shows accounting firms of all sizes are thriving even in the face of uncertainty. The majority of firms navigating challenges involving technology, compliance, and Brexit are seeing the most growth from the previous year.
Accountancy Age's Top 50+50 survey also revealed interesting data on the growth across the UK's accountancy sector. The key findings include the following:
Two thirds of accountancy firms expect growth to be higher in the next financial year

More than half of the firms plan to add new partners during the next year

70% of firms have now become part of an international network

For the first time, the average amount invested in technology by the 50+50 surpassed £150k
These statistics reveal the sector is likely set for continued accelerated growth. With more economic and political uncertainty still to come, firms that adapt and respond to ensure growth continues throughout 2020 will be the most successful.
Related: How has Brexit actually impacted employment in London?
Related: Small Business Hiring: Holding onto your staff amidst the Brexit storm
Related: Making Tax Digital and Brexit combine for ultimate VAT Bombshell
Young, innovative accounting businesses 
The trend of accountants in London becoming alternative legal service providers is growing faster than expected. With the help of new technology, young accountancy firms offering services such as legal research, litigation support, and document review make up a market of £7.6bn a year.
According to the Alternative Legal Service Providers 2019 study published by Thompson Reuters Legal Executive Institute, large law firms are more likely than corporate legal departments to use alternative providers. However, more corporations are beginning to use these providers, especially for specialised legal services. The study revealed 74% of corporations are now choosing to use alternative providers, which has increased from 60% two years ago.
As a quarter of these types of businesses use artificial intelligence, technology-enabled services give alternative providers the ability to undertake more complex tasks and offer better value to their clients. More accountants are branching into law to diversify their companies and adapt to the modernising sector.
Related: Accounts and Legal gains authorisation from SRA to provide full range of legal services
Making accounting useful for smaller businesses
We recently received approval from the Solicitor's Regulatory Authority to be able to employ solicitors who can provide legal advice to smaller businesses alongside our accounting services.
At Accounts & Legal, we have a differentiated position of "Making Accounting Useful". As innovative accountants in London, we offer legal services and accountancy services all under one roof. We help our clients create the right legal documents for the operation of their business and offer a range of employment advice. This includes:
Company formation

Shareholder advice

Human resources

Employment policies and law

Pension contributions
Get in touch with our accountants in London for business legal advice
We offer advice and services to comply with your legal obligations as a business without breaking the bank. We also have helpful legal advice articles on our website that address key employment and small business legal questions our clients have frequently asked.
If you'd like legal help as a sole trader or with your small or medium sized business, give us a call on 0207 043 4000 or try our instant legal quote tool.
Find out more about our legal services here.