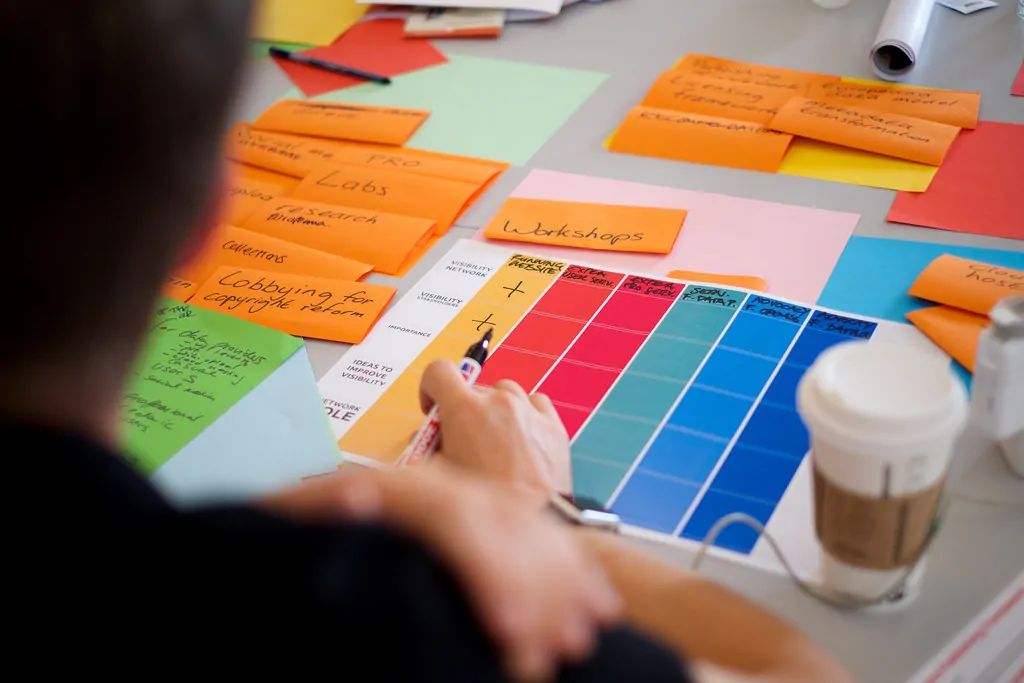 Accounting
Small Business Advice
4 essential services every small business should use
6 Dec 2018
As a small business accountant, we've worked with a lot of entrepreneurs and small companies in our day and that experience has highlighted the fact that regardless of industry, there are four essential services each small business must avail of.
Running a start-up is a daily challenge and entrepreneurs are always on the lookout for opportunities to make their day a little more efficient or productive. However, the reality is there isn't enough time in the day or week to personally undertake all the business' responsibilities - that's where outsourcing to experts can add real value.
Based on our experience, these are the core services and businesses that we believe offer the most complete service to small businesses.
Credit Card Processing - Stripe
In today's world, even the smallest businesses need to be able to process card payments.
The justification is easy - in exchange for a small fee of generally 1%-3% per transaction, you make it much easier for customers to purchase from you. Further to that, you dispel the risk and stress involved in manually collecting payment.
Getting paid in full and on time is a serious issue in many businesses, and provided you deliver on your end of the deal, accepting credit cards can alleviate most of those issues.
Today, you can go to Stripe, open an account, and start charging credit cards in a few minutes. Stripe does their underwriting behind the scenes, using automated tools and background data analysis to keep bad actors from abusing the system.
Stripe is by far the best choice for beginning entrepreneurs.
Setup is simple and fast, using the account is straightforward, and the interface is easy to understand and use for all of the most common administrative tasks, like looking up orders and refunding transactions.
They even have built-in tools to reduce the risk of fraudulent transactions, which can be a significant risk for small businesses.
Website Design - FLAT26
Customers expect every business to have a website, even if the business has nothing to do with the web. That's a problem for business owners who don't have web design skills.
For decades, new business owners have looked to web design firms for help, and are often charged thousands of dollars for simple websites, along with significant monthly retainer fees to keep that site updated and maintained.
The brainchild of three passionate and innovative Spanish designers, FLAT26 is a design studio based in London.
Full of energy and good vibes, the studio has an incredibly welcoming atmosphere where prospective clients are always encouraged to pop-in and get acquainted with this dynamic team.
In addition to a portfolio of some very interesting projects, one notable job has come in the form of the world's most famous comic book and film production company - Marvel.
Accountants - Accounts and Legal
Accountants will always tell you hiring an accountant will save you money. But those who are starting their own business have to watch every penny; you need to know you're getting the best service possible, and when you're starting out, it can be hard to know what to look for.
Traditionally, an accountant provides an estimated plan for the service a particular client needs, does the job, and then add up the hours spent before billing the client. More often than not they will also ask for a deposit if the workload is substantial.
One of the biggest downsides to this old school method is that if the final bill and estimate differ in value there is usually an awkward client-accountant conversation and the opportunity to build a relationship goes out the window.
Built by entrepreneurs for entrepreneurs, Accounts and Legal are offering a service which puts the client at the heart of every solution or piece of advice they provide.
The true worth of an accountant lies in their analytical and advisory capacities - something Accounts and Legal specialise in.
Rather than simply organising money, they can help you understand the numbers and see how to maximise profits and grow your business.
Accounts and Legal offer business growth services such as writing business plans, financial forecasting, investment advice, and insight reports.
An advocate of online accounting and the use of cloud accounting software, the team use disruptive technology to enhance the client's experience and ensure they are getting a service specifically designed to maximise their business' performance and give them the ultimate platform to grow.
Integrating new technologies into their day-to-day activities means Accounts and Legal are maximising efficiency, but not at the expense of all else, meaning clients get a fast, cost effective solution but with personal service at the heart of delivery.
Marketing Consultation - The Infinite Sky
Marketing is a broad term that involves many activities, including advertising, promotions and public relations.
The success of a small business depends on the business owner's ability to market their products and services effectively.
You may have a great product and stellar customer service, but if people don't know your business exists, you are not going to have any sales.
Your marketing efforts are important to keep your small business afloat, and if done well can play a vital role in helping you compete with bigger companies in your market.
Whether you want to increase footfall to your village shop or your company wants to become an international market leader, The Infinite Sky are on-hand to support you every step of the way.
They're a marketing agency that blends a complete suite of fully integrated marketing services with the expertise of a consultancy, to ensure we deliver outstanding results at highly competitive rates.
Their services include digital marketing (SEO, PPC), event management, marketing strategy, lead generation and campaign management. You can outsource some or all of your marketing needs to The Infinite Sky - it's your choice.
They live and breathe marketing. From studying the psychology behind consumer choices to testing the latest automation platforms, they're always looking forwards so you keep ahead of your competition.
They believe in complete transparency and consider our customers as partners from day one. Trust is their cornerstone, so you'll receive regular progress reports detailing actions and impact.
What are you waiting for?
The availability of these services suddenly make millions of new business ideas viable.
When you only need to bring in enough revenue to support a single owner (or a small team of specialists), it's possible to build a successful business.
If you're not using these services (or others like them), it's highly recommend giving them a try.
Consider them investments with a high rate of return: the less time and energy you spend completing routine tasks, the more time you have to invest in building your business.