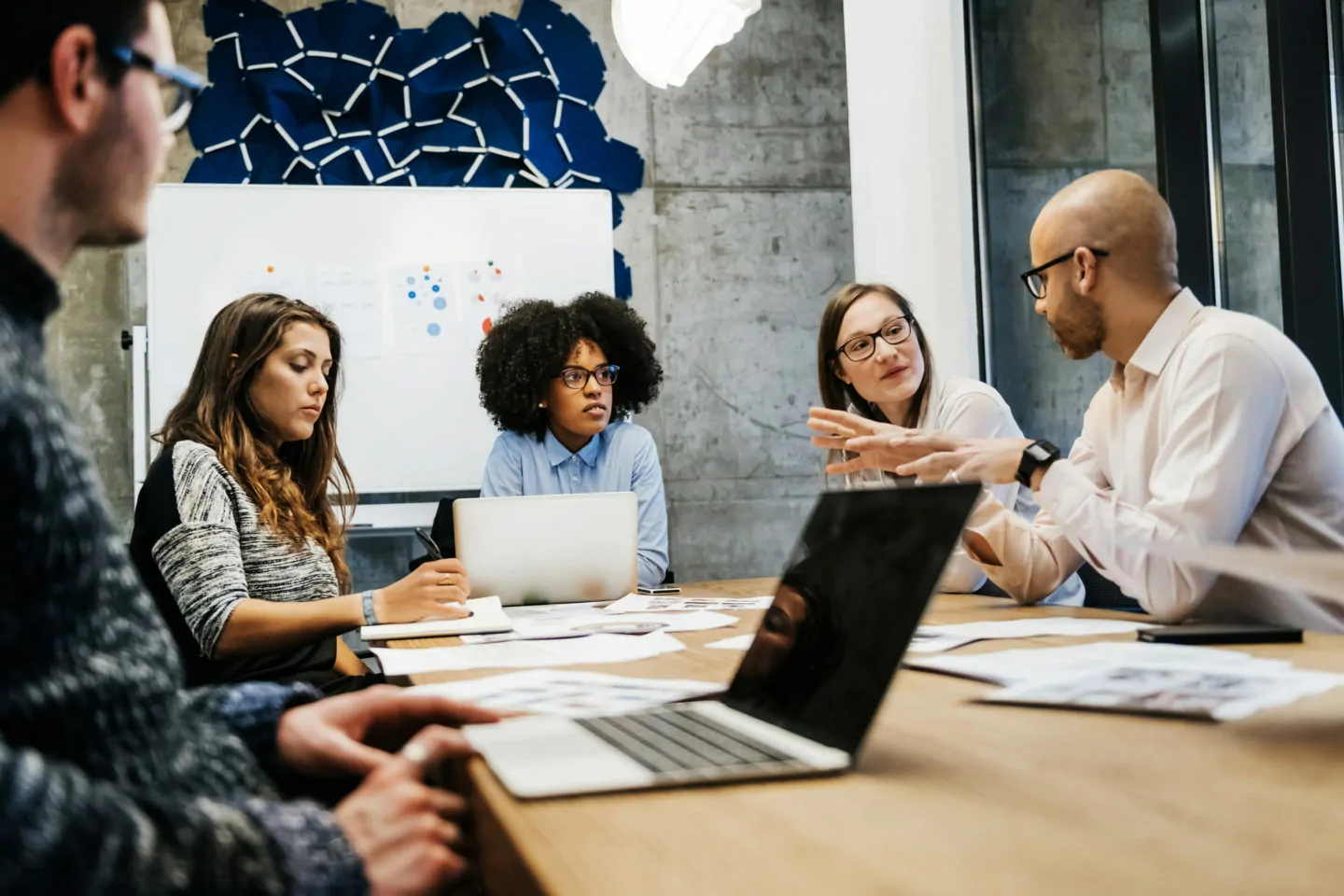 Accounting
Small Business Advice
Boosting your business' diversity inclusion on a budget
5 Jul 2020
All businesses great and small must work towards achieving a diverse and inclusive office ecosystem. But this shouldn't be done just so your business 'looks good', there are clear business incentives for doing this that exceed mere goodwill and civic morality.
After all, doing this will help business owners reach new clients, and better understand the ever-diverse consumer audience.
A diverse set of employees can boost company morale, provide additional sets of skills to aid productivity, and can make your marketing strategies more effective, so promoting a more diverse workforce is a win-win situation for SME employers– and their staff.
It's all well and good knowing that these changes need to be met, but for smaller companies without the grand budgets to create new funded policies, how can they promote better diversity and inclusion?
Well, there are cost-free changes SMEs can make to their office habitat that will boost diversity and inclusion, without employees feeling patronised or singled out in the process.
Here are the five quick-fire ways budget-conscious SMEs can achieve diversity and inclusion in the office, and stimulate the creation of better business ideas in the process:

Engage staff personally
If your office is looking a little mono-ethnic, or male heavy, as the business owner or CEO, make an effort to engage with new members of staff.
Chances are they could be a woman, or from a different ethnic background.
So, offering a friendly greeting at the start of their posting will go a long way to making them feel included in the company.
"In terms of inclusion on a hierarchical level, if they're in a junior position, they will appreciate this gesture even more and could feel motivated to work harder."
Checking in on this individual as time goes on, whether it's commending an achievement they've made or simply a regular casual greeting, staff across different levels of seniority and from different social and cultural backgrounds will feel enfranchised and part of the team, especially if the team is not yet very diverse.
Keep up communication and personal meetings
Find out from senior management which members of staff are particularly excelling in their roles, and then you can determine if they could be further challenged by inviting them to sit in, or even contribute to additional meetings in which they might have an interest.
Whilst we're not suggesting that bosses must engage in rudimentary 'positive discrimination' tactics and select employees for these upscaling challenges just because they are from a minority, instead, base your selection and inclusion principles upon the purpose of merit, and by extension, you'll foster an environment of just that – a meritocracy.
This means that all employees are incentivised to work hard, as they can hope to move towards holding greater influence at management level, regardless of their identity or background.
Make team presentations a regularity
Many businesses hold a monthly meeting which consists of a general update of what's been going on in the company.
As the CEO, instead of dominating these cross-team meet-ups, give the floor to staff members from each team to make a presentation about what's been happening in their part of the business.
Not only is this a good educational tool to help other members of staff understand how the different arms of the company operate, but it's also a great opportunity for you to use your executive powers to choose who gets to speak at each meeting.
Make a clear effort to ensure every member of the team gets to present at some point regardless of seniority.
Make your company kitchen a meeting point for everyone
It's important that you make your kitchen area a warm and welcoming hub of the office, and a place in which all members of staff feel comfortable setting foot in.
This doesn't just start with an uplifting decor or pleasant lighting, start by setting your HR or office management staff to work, and make your fridge and cupboard areas available to staff with various dietary requirements, whether they're religiously or morally based.
For example ensure there are separate sections to split meat from dairy products, meat from vegetable products, and create segmented sections to ensure that no one's separate spaces are cross-contaminated.
You could even send out a quick 'round robin' email to ensure staff remain considerate about how the fridge is used to store different types of food.
Another 'cost-light' method to make the kitchen area more welcoming is to hold informal 'coffee morning' style cross-team meetings there.
Doing this will ensure that all members of staff have to traverse the kitchen/workspace boundary, which will encourage better social mixing.
Make sure your workforce bonds outside of the office
Even if it's simply encouraging the idea of post-work drinks on Fridays, encouraging staff to socialise with each other beyond the confines of the office and its associated 'work chat' is the best way employees can't get to know each other and understand their differences.
In these more relaxed settings, people often feel more able to share elements of their personal lives with their peers, which again, fosters greater understanding, and a sense of camaraderie between people from different backgrounds.
Get in touch with our accountants in London to discuss how we can help your business move forward. Whether it's tax advice, statutory accounts, working on your business plan or general business consultancy, our team of experts are equipped and ready to help.
Alternatively, try out instant accounting quote tool and get a fee in just 5 clicks.