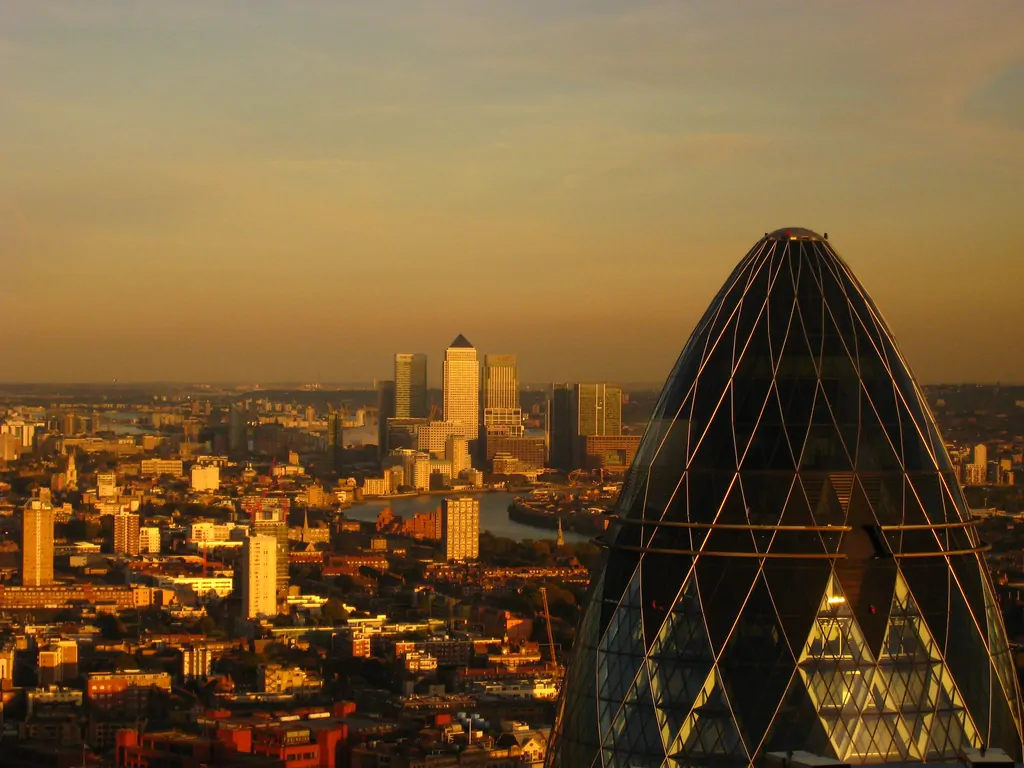 Accounting
Small Business Advice
KPMG Small Business Accounting shuts in the face of competition
11 Aug 2019
Armed with the ambition and brand to dominate the small business accountant market, KPMG were confident of ruling the SME roost in the UK - fast forward almost five years and the Big Four giant's small business service has closed its doors.
Backed by a household name in accounting advice and £40 million investment to get the ball rolling, KPMG Small Business Accounting set out with the intention of providing tax, compliance, accounting, bookkeeping and payroll to small businesses.
With a distinct focus on helping their clients grow, the small business accountant wanted to open business owners' eyes to the wonderful world of cloud accounting with Xero, fuelled by the belief that "Britain's small businesses deserve better from their accountants," according to the company's website.
Unfortunately for KPMG Small Business Accounting, it seems that belief would not be matched by their service, thus resulting in the shutter coming down on that arm of the business.
Underestimated needs
While KPMG's intentions were good, reports suggest their greatest downfall was underestimating the needs of small business clients, particularly when those clients expect to grow.
According to comments on AccountingWEB's forum, the most prominent issues KPMG's clients had were related to their accountant's "level of knowledge of their business, mistakes being made and the churn of client account managers who [seem to] change every six months."
Further to that, for the prices being charged by KPMG it seems clients, quite rightly, expected a proactive, hands-on role from their accountant and more of an internal FD role to be assumed, rather than the basic compliance service they received.
The reality is, as any successful business owner knows, building a company takes a significant amount of effort. Thus, small business accountants dedicated to facilitating this must be prepared to create the relationship, develop the understanding, and establish the technological solutions upon which the client's business can thrive.

Specialist staff in a generalist's world
In KPMG's case, their staff base is brimming with specialists and while they can bring a great deal of expertise to a team working on an international client with a balance sheet in the hundreds of millions, a small business owner needs someone who can do it all.
As a small business accountant, the team at Accounts and Legal understand the importance and value of an all-round knowledge to a small business owner.
"It's about being the one-stop point of communication. In doing that, you get exposure to all of your clients issues, what there business is about and that puts you in a really good place to advise them across the board," says Sam Hunter, accountant at Accounts and Legal.
"Additionally, you're taking care of all statutory obligations, so you can see how what you've learned about your client fits into their self assessments, tax returns and accounts.
"If you're an employee of KPMG it's highly unlikely you can offer that time and understanding to the client, which overall means you never fully deliver on the service you've promised," he continued.
"If you're in a bigger business it's more likely your finance operations will be split into different teams - you might have Tax, Accounts and Management Consulting. However, if you're a small business owner it's likely you don't want to need to email three or four teams to get the information you want, so having that one-stop point of knowledge is really valuable to a small business client," he concluded.
The price isn't right
For small business who seek fast growth and consistent results, it is important for their accountant or advisors to spend time facilitating this ambition.
At Accounts and Legal, a significant number of SMEs have come through the door since opening in 2014 and since day one each of them have been delegated the time and effort required to achieve real results and growth.
On the contrary, upon studying the Geniac website and the services they offer, it appears the prices they charge for a small business in search of fast growth would warrant a very insignificant amount of actual man hours.
In fact, their starting price of £425 plus VAT per month would pay for only 3 hours of a KPMG support staff's time, while the same fee would only cover 45 minutes of a senior managers time* - a period which falls well short of the time needed to actually impact the growth and success of a small business.
Minimal margins
In a way, it's not hugely surprising that KPMG have shut down their small business accounting service to focus on their core business and main source of revenue.
The reality is that in the small business accounting world, prices are small and the respective margins are even smaller as a result. For a firm like KPMG to go from charging ten times an accountant's salary to three times their salary is a significant reduction in profitable work.
Further to that, it highlights the difficulty in striking the balance between the worthwhile price a firm can charge, while still ensuring the client receives the service they expect.
Having recorded a 53% increase in profits, from £301 million to £462 million, in 2018, it may be fair to suggest that minimal margins are a headache KPMG can afford to do without.
Setting service standards
Unlike KPMG's lack of focus on an all-encompassing service, Accounts and Legal are offering an approach which puts the client at the heart of every solution or piece of advice they provide.
An advocate of online accounting and the use of cloud accounting software, Accounts and Legal use disruptive technology to enhance the client's experience and ensure they are getting a service specifically designed to maximise their business' performance and give them the ultimate platform to grow.
Integrating new technologies into their day-to-day activities means Accounts and Legal have an in-depth understanding of what their clients need. Further to this, as a firm founded by an entrepreneur for other entrepreneurs, the culture of this company is fully aware of the insecurities of small business owners and is dedicated to servicing them.
According to the Director of Accounts and Legal, Keir Wright-Whyte, his company's reputation as being a key factor to the success of their clients has helped them to compete with more high-profile firms.
"While we don't carry the same gravitas as the Big 4, we are recognised by our clients as an essential partner in their business and this is reflected in the number of clients who refer their friends and contacts to us."
"We take pride in our flexibility and proactive approach to accounting services - you only need to look at our business coaching case study and Google reviews to understand how valuable a personal service is," he said.
*Figures based on a 2006 article by Accountancy Age which revealed hourly rates for different levels of KPMG staff (prices stated in the aforementioned article have been adjusted in accordance with inflation in the UK between 2006 and 2019).