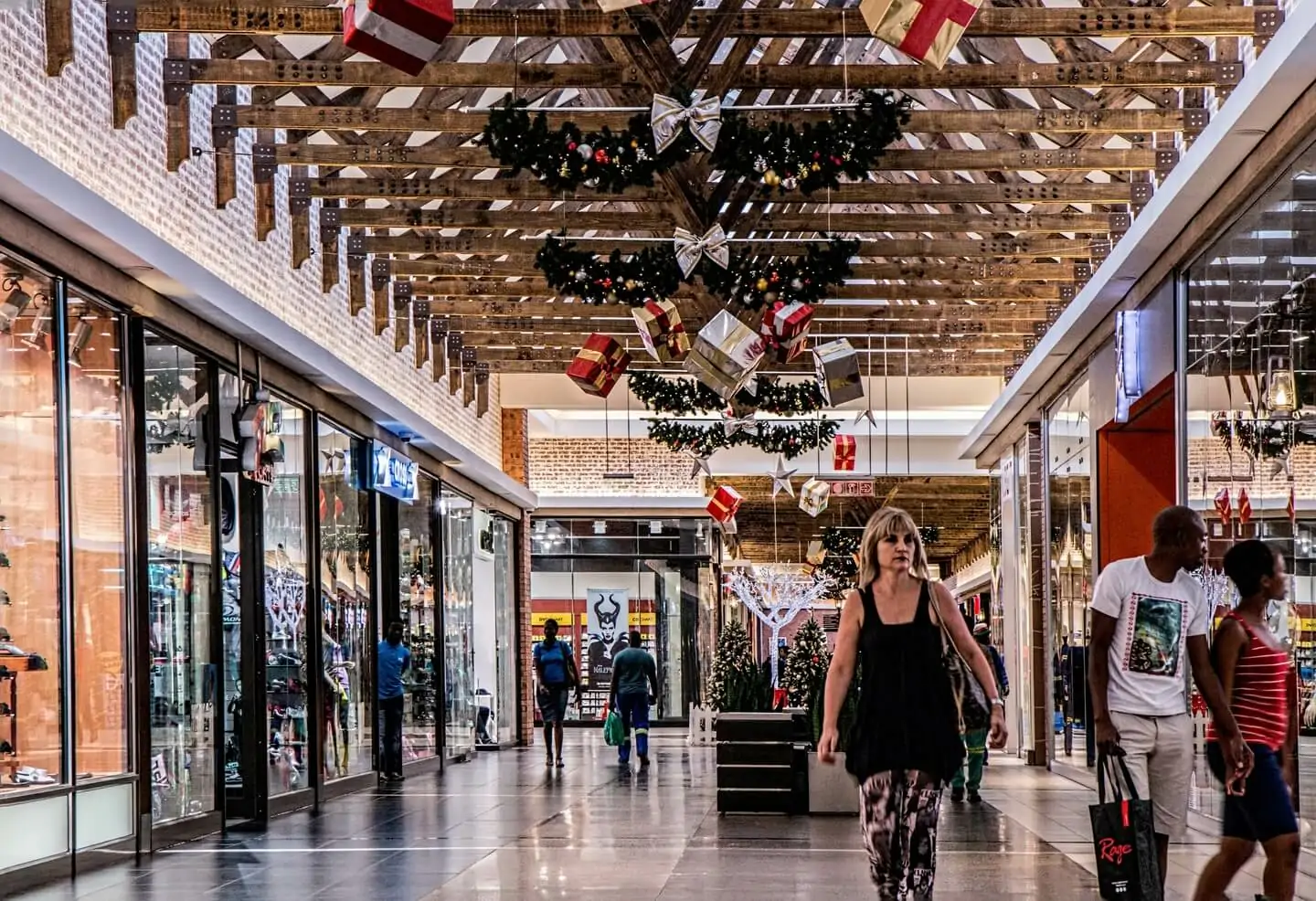 Accounting
Industry Specific Advice
How are digital technologies changing traditional retail?
6 Sep 2020
While the term itself may sound rather hyperbolic, many technologists and business leaders would agree that the UK is currently in the throes of nothing less than a digital revolution. Digital technologies are changing (and in most cases enhancing) almost every business sector and industry, from hospitality to healthcare, and from the media sector to the property sector.
The traditional retail environment – a world of shop floors, window displays, clothes rails and heavy competition between suppliers for that all-important shelf space – may seem far removed from this digital revolution. However, while much of it may be happening behind the scenes, the truth is digital technologies are becoming as important on the shop floor as they are on the ecommerce store. Here's how.
'Click and Collect'
One of the earliest integrations between the shop floor and the internet came in the form of a service dubbed
'Click and Collect', which allows customers to browse and order products online before visiting a local store to collect their purchases. Essentially this is an ecommerce business model, with the physical retail store merely serving as the distribution centre.
However, although the process seems fairly simple from the customer's perspective, and this retail model has now been around for quite some time, a seamless Click and Collect system actually requires a very sophisticated integration of a retailer's ecommerce, payment
processing, inventory
management
 and order fulfilment technologies in order to ensure online orders are fulfilled at the correct store at the correct time.
As the Click and Collect model becomes ever more prevalent a growing number of retail outlets are likely to transform themselves into minimalist product showrooms (similar to the Apple Store) or pile-'em-high distribution centres (similar to Argos stores).
Contactless payments
Point-of-sale, or POS, terminals pre-date the widespread availability of the world wide web, but with the almost universal availability of high speed internet connections in the UK point-of-sale is now taken as a given in most retail environments. In fact, even market stalls, music festivals and food trucks can accept card payments now, thanks to the growing popularity of mobile point-of-sale (or mPOS) services.
Contactless payments, on the other hand, which rely on near field communication (NFC) chips embedded in credit and debit cards or integrated into smartphones, are a more recent innovation.
Most contactless payments are currently processed via an NFC-enabled credit or debit card, but Apple's move into the world of mobile payments with its launch of Apple Pay, and other smartphone manufacturers following Apple's lead, means millions of people are increasingly likely to begin whipping out their mobile phones instead of their bank cards when it's time to head to the cash desk.
Virtual queue management
And speaking of cash desks, another digital technology is infiltrating the shop floor to improve that experience for consumers too.
Long queues at the cash register represent a major source of frustration for consumers, and a potential loss of revenue for retailers, since some customers may decide that their purchases are simply not worth the wait. Virtual queue management systems, which allow customers to continue to browse (or even pop out to other stores) while the platform tracks their place in a virtual queue and sends them SMS notifications when they are near the front, are now cropping up at retailers across the UK to reduce this frustration for shoppers and ensure less shopping baskets are abandoned.
A growing number of digital startups, including Qless and Qudini, are launching to help retailers keep customers shopping (which can lead to additional impulse buys) even as they wait to pay.
Digital planograms
Planograms have played an important role in physical retail settings for many years, helping brands optimise the layout and visual merchandising in their various retail outlets, despite differences in the size and shape of the brand's various shop floors.
Digital planograms take that planning process to the next level, enabling retail associates in a given store, or senior management in the head office, to modify and optimise the layout of displays, promotions and discount racks in response to real time data.
In effect this means that A/B testing, which has become a cornerstone of ecommerce optimisation in recent years , could find its way into the physical retail environment very soon, with store layouts rearranged on a weekly or even daily basis in response to real time customer data.
Retail heat maps
And some of the data that informs that A/B testing could come from another online technology that's gradually making its way into physical retail environments.
Heat maps have been a mainstay in online marketing for several years, especially for ecommerce businesses, since they offer online retailers valuable insights into how to convert casual browsers into paying customers.
Well, believe it or not the same data analysis technology is now winging its way to the world of traditional retail – via the ordinary old security camera.
Many retail outlets have closed-circuit video cameras in store, which were originally installed in order to catch (or deter) shoplifters. However, a growing number of startups are beginning to use the video feeds from those cameras to help retailers understand how customers move around the shop, where shoppers linger longest and which areas they tend to avoid altogether. The end result is a digital heatmap of a physical retail store, informing retailers where they should place their most high-margin products, set up promotional displays and line up the discount bins.
Accountants are also far from immune to change, at least the new breed of dynamic accountants including our firm -
find out about how we charge and how we compare here.
Find out more about our
accounting services for retailers
.