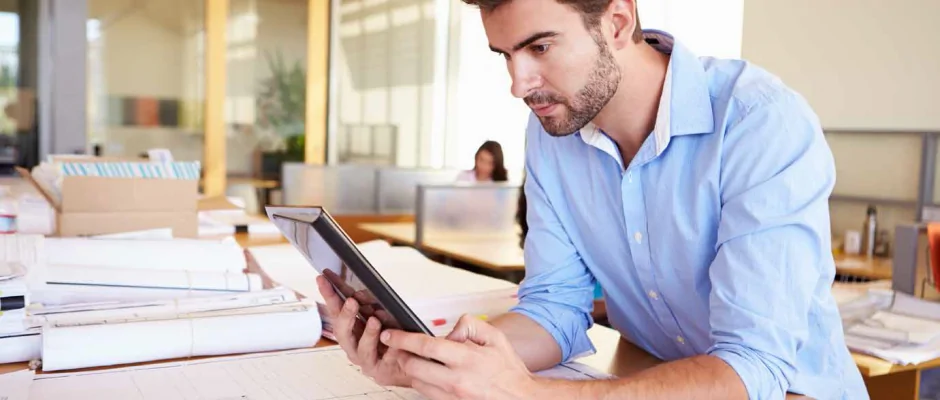 Juggling a growing business with a growing family
3 Jul 2018
For business owners and professionals with kids, days often involve a careful juggling act of work and childcare.
Business calls,emails, meetings and work can be regularly interspersed with school runs, emergency trips to the doctor, sport, in addition to quality time with the family.
It is demanded of business owners that they are masters in organisation, and that demand rises significantly when children are brought into the equation.
Indeed, an OMD survey of entrepreneurs found that some 44 per-cent of business owners felt that running their own company and raising a family was hard. Many do manage to be successful at both, although they sometimes wonder quite how they did it.
So, how do those involved in fast-growing businesses manage to set the pace while also raising a family?
Thankfully, Accounts and Legal's Managing Director, Chris Conway, and Business Strategy & Planning Specialist, Louis Lines, are doing just that. They took time out of their busy schedules to share their experiences and offer up advice to others in their position.
Balancing work and family
The big cliche surrounding parenthood is the tiredness that accompanies it. However, as Chris explains, the tiredness is often borne out of poor time management and is not an inevitability of parenthood.
"You need to be efficient," he says. "With demands at home as great as those at work you need to work hard to strike the right balance; if one suffers, they both suffer."
"In the early days of Accounts and Legal, I did some crazy hours. No all-nighters, but some close enough!
"I tend to focus better in the office than at home, the downside is there is a point when the trains stop running and you have to leave," he added.
With that being said, one of the biggest factors that impact time and balance, particularly in London and other cities, is the length of one's commute. But how does that affect Chris' efforts at home and in the office?
"Commuting is something you get used to. I use the commute in the morning to get a jump on the day, whereas in the evening I get half an hour of downtime before it starts again when I get home," he says.
Important role of your partner
Both Chris and Louis agree that their commitment to work and their achievements are, in part, attributable to their other halves and without them, it seems, balancing parenthood with business would be nigh-on impossible.
"My partner has been fantastic," says Louis. "She's incredibly chilled out, flexible and a really good mother. In fact, I don't think I'd be doing half as good a job if I was staying at home with the baby!" he added.
"She has been vital. We already had a young family when I moved to Accounts and Legal,  so we knew it was going to be tough. But she's been very flexible in giving me the space to do what the business needs," said Chris.
"Business is not always on the table, but she has been on the receiving end of a few rants about various things over the years! I think it helps her understand what I do if she hears about the wins and loses during the day," he added.
Life takes over from work
Louis' new family life has had a unique start, originally living on a boat while he spent the weekends building their new family home. Overall, though, the experience is one which put his family in touch with life and has ultimately helped him to switch off from work outside the office and focus more on life at home.
"The boat was a simple life in that you could pull up by the bank and light a fire or sit out on the back of the boat and watch a squirrel or the ducks. It was more like life and not at all like the city," said Louis.
"The boat was small though, and when you have two adults and a baby on board how you manage the space is something you need to think about.
"In addition to that, there's maintenance and the fact that when I got back from work there was usually always something to do - whether it's fixing something on the boat or going out in the dead winter to find and chop wood for the boat's fire. I didn't have time to think of work because life took over," he added.
Despite leading a rapidly growing accountants in London, Chris tries to maintain the same structure as Louis, whereby his time out of the office is spent on family and life, rather than work.
"I tend to focus better in the office than at home so I get as much into my days as possible, but in reality there comes a point when the trains stop running and you realise it's time to go home.
"That's a good thing! I strongly believe you should keep some time sacred, so I rarely do more than check emails on Saturday and Sunday. I can't think of the last time I turned the laptop on at the weekend," he said.