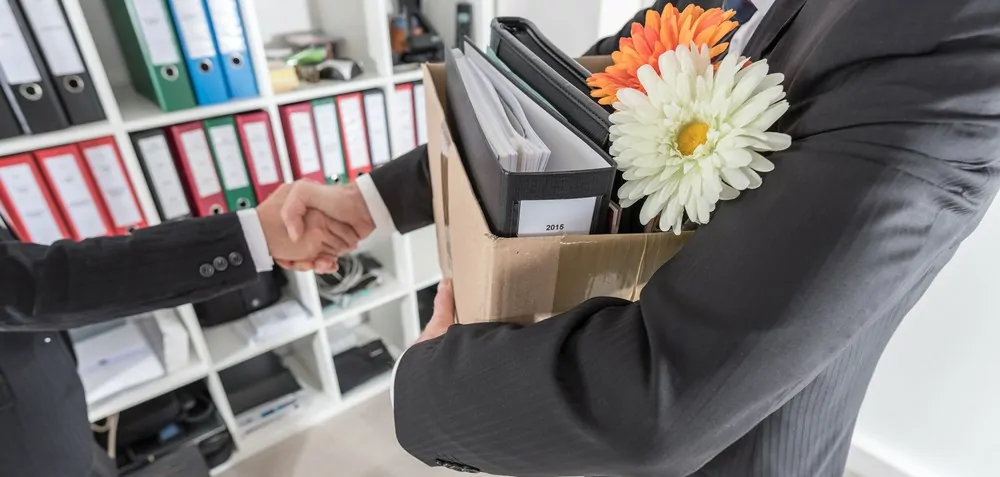 Legal
Small Business Advice
Small business best practice: Staff Onboarding
20 Feb 2018
Running a business is a balancing act. You're in charge of handling every aspect of the company, hiring the right people, and keeping everything on the right side of the law.
One of your most important roles as the company's founder is managing the money. Capital is the lifeblood of a business, and if you don't learn to manage your money, your company will most likely die.
Properly handling finances can extend your runway and give you more time to work on your business.
As a small business accountant who have worked with over 10,000 SMEs throughout the last four years, the team at Accounts and Legal have a knowledge of succeeding, and we are ready to share that with you.
As part of our new "Best Practice" series, we will be talking you through a range of topics, all designed to help you fully understand your business, evaluate it against our views on best practice, and ultimately arm you with the knowledge you need to take your business to the next level.
In the series, we will take you through the likes of budgeting, forecasting, management reporting, debtor control, project evaluation, stock control and fixed assets, to name a few. This week we focus on Staff Onboarding.
What is Staff Onboarding?
Onboarding is a collaborative approach that equips new employees with the requisite information, knowledge, tools and resources to understand an organisation's culture, people, processes and practices.
It is no longer merely completing a tedious paperwork and attending lengthy orientation sessions. In the modern business environment it has emerged as a more strategic process, preparing new staff as early as possible so they can start adding value to the business.
Quality staff onboarding is directly related with employee satisfaction, commitment, turnover, and performance. Studies suggest that by adopting a successful onboarding approach, companies can enjoy a higher rate of employee engagement and retention.
However, on-boarding, especially in a SME set up, can be a challenging task - inadequate onboarding can result in under-performance or even a quick exit from an organisation which can prove to be an expensive affair.
Unstructured On-boarding Process
Research in the US has shown employees who attend a structured onboarding program were 69% more likely to remain with the company after three years. A structured onboarding program involves communicating about the organisation's vision, mission, policies and processes.
At the same time, it also focuses on the expectations, key skills and knowledge a new employee is expected to have. A well-planned on-boarding program imparts role and goal clarity to the new hires and lays out clear cut objectives and its measure.
In contrast, owing to lean structure and resource constraints on the HR side, SMEs do not always conduct highly structured onboarding programs.
Usually, a large amount of information is crammed into a multi-hour, monotonous session which can be really overwhelming for the new employees. the most urgent need of SMEs is expediting the assimilation of new members of the team so that they become productive in the shortest amount of time.
Most of the orientation happens on-the-job which is not sufficient for the new employees; they generally want greater clarity about the organisation, their role, responsibilities and the resources available to them before they actually start their real work on the job.
Lack of coordination between new staff and managers
Onboarding introduces a new employee to the company and the people working in it. Apart from the Managing Director or CEO and HR (if there are any), it is very important that new staff to spend a good amount of time with their respective supervisors and colleague, especially in the first few days.
Managers are the best people to impart clarity around what new staff will be doing and how their success will be measured. Managers should be trained to discuss topics such as key business drivers, strategies, customers, and motivators for the employee.
By understanding a new employee's motivators, managers can discuss different assignments that can be given to them and the competencies that new hires must demonstrate.
However, it is not always feasible in the SME to follow the aforementioned approach. In SMEs, managers are mostly not trained to hold the onboarding sessions and are mostly tied up with multiple roles and responsibilities - taking their precious time out for onboarding sessions is challenging.
Without managers, the new hires will lack engagement and will likely not adapt well to both what is expected of them and what they expect from the company.
Fitting in to company culture
Culture, especially in SMEs is mainly driven by founder's preferences, behaviours, attitudes and values. During SME's early stage, there often remains some ambiguity regarding organisation's culture and its various elements. However, as the organisation matures, the concept of culture becomes more firmly entrenched in the system.
Onboarding acquaints new hires with the organisational culture to enhance their 'culture fitness', however, in SMEs, owing to initial ambiguity, process owners often struggle to clearly define the organisational culture and its various elements which might confuse new hires and often lead to conflicts.
The need is to ensure that new hires are all committed to the same cause and carry the same culture by the end of their onboarding.
Apart from the aforementioned challenges, the other challenges can be in terms of not been able to provide requisite formal training during the onboarding period mainly owing to the budget constraints and managing onboarding of new hires in a limited time especially when they are huge in number.
This case is more rampant at the junior and mid levels.
A well planned, well timed and well structured approach to onboarding will increase employee engagement, improve performance and reduce turnover rates.
Keep an eye out for our "Best Practice" series as it comes online every week, filled with information specifically tailored to help your business perform at its greatest level.
In the meantime, if you'd like to learn more about how our London accountant can help you, please get in touch.
Alternatively, you can try our
instant accounting quote
tool and get a fee in just 5 clicks.