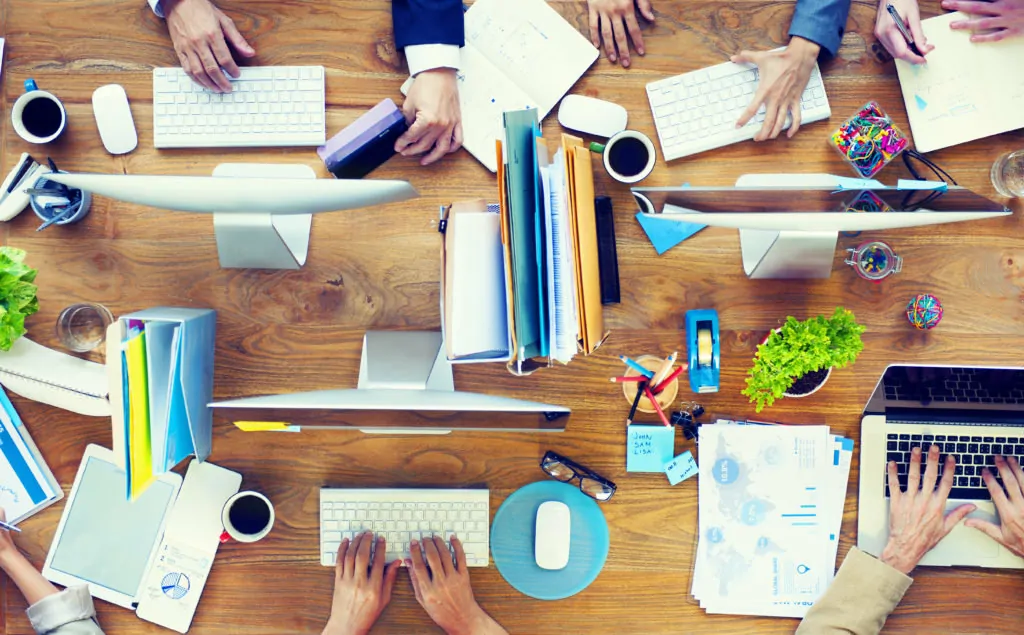 The challenges of hiring for a fast growing SME
1 Nov 2018
When it comes to growing your business, investing in your staff is a core ingredient to making it successful. And yet many small and medium sized enterprises (SMEs) are struggling to find the right staff to fit the bill.
According to research from American Express, in partnership with the Centre for Economics and Business Research (CEBR), more than a third of small businesses report a shortage of the necessary skills among applicants.
This figure increases to 42 per cent among medium sized enterprises.
It's clear that the thin talent pool is the main hurdle when it comes to hiring, and while the government hopes to tackle the shortage through apprenticeship schemes, SMEs are the first to suffer in the interim.
While we are a small business accountant and highly-skilled business consultant, the team at Accounts and Legal has been recently bolstered by the addition of a vastly experienced HR Adviser.
Our team are equipped to guide you through a very challenging time for businesses in search of new, quality staff. Get in touch to discuss how we can help your business attract the highest level of talent.
Costly endeavour
Of course, taking on new staff also comes at a cost, and the research found that a further 27 per cent of small businesses are worried about how they will fund the hiring of new employees.
This highlights the importance of financial management when it comes to ensuring a business can bring in staff as the company grows.
But smaller businesses face the added challenge of being in competition with large organisations that will potentially be able to offer more in the way of salary and benefits, making it harder for SMEs to attract the right candidates.
Additionally, 43 per cent of SMEs find the cost of hiring to be excessive, according to a Michael Page survey from 2017. Of those surveyed, a further 56% said that if the value for money could be demonstrated, they would use an external hiring agency to recruit talent.
Between a rock and a hard place
Recruiting the right people is crucial for any business, but this is even more in focus for smaller businesses.
Attracting and securing new employees can be a costly and time consuming process, and with much of this often coming directly from cash flow, it's easy to see why smaller business owners experience challenges. It's between a rock and a hard place for many.
It's clear that investing in staff is a top priority for many SMEs. In fact, 22 per cent of small and medium sized businesses would put increasing staff numbers at the top of their to-do list if their revenue were to double.
Plugging the gap
According to the latest figures from 2017's year end, the number of people in employment in the UK fell by 56,000 towards the end of last year, the largest drop in employment the country has experienced in almost three years.
While more needs to be done to tackle the nationwide skills gap, there are several ways businesses can help overcome the barriers when it comes to hiring staff.
This increasingly tight job market puts the pressure on businesses to proactively attract the most valuable talent, which means taking a more strategic approach to hiring. While it can be tempting to make knee-jerk hires when facing immediate requirements, this approach could end up costing more in the long-run.
A more strategic approach to hiring can ensure that any organisational workforce challenges can be addressed – whether that be because the eventual hires have the right skills, are a strong cultural fit, have long-term potential, or, ideally, all three.
To develop a strategic approach, businesses need to understand how potential employees make decisions. A survey from HR Magazine found eight-in-10 professionals are unlikely to accept a job offer if they were treated poorly during the recruitment process, and will recount the bad experience to at least one person.
This demonstrates how employer branding is more important than ever and doesn't just mean having a dedicated careers section on your website – it has to run through the core of every contact between the candidate and the company, much like effective conventional branding does with potential customers.
Handy tips
But there's other ways SMEs can make their lives easier. For example, businesses should constantly re-evaluate how much money they have set aside to hire new staff, particularly as the business expands.
Also make sure you have a long term plan in place so you can reward – and therefore retain – skilled staff by granting higher pay packets.
Another thing to consider when hiring junior staff is whether they have the right attitude to working at your company, even if they don't necessarily tick all the boxes in terms of skills.
After all, you might be able to help them move forward with their career, and in turn they could help your business flourish.