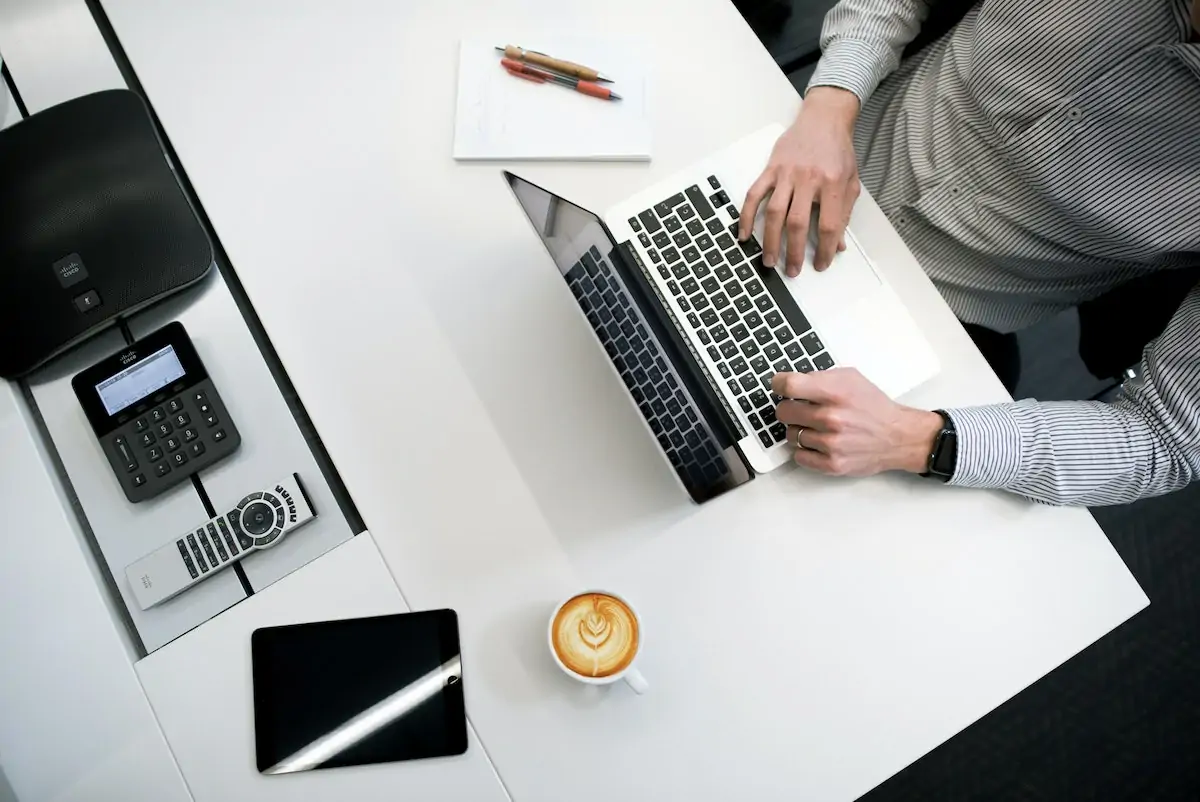 What is Accounts Payable? Plus, how to manage the accounts payable process
5 Aug 2020
Accounts payable probably isn't the most glamourous element of your business, but it's undoubtedly one of the most important. Getting it right though can have a substantial positive impact on your organisation because it affects some of the most fundamental aspects of doing business. Here's how it all works.
Why you need an accounts payable ledger
You need an accounts payable ledger because it's a record of a couple of different things. Firstly, it shows you what you've used but are yet to pay for. Secondly, it represents an accurate account of the regular cost of doing business. You really want your accounts payable ledger amounting to less than your accounts receivable total.
Apart from that, the ledger is essentially where you keep tabs on what your business owes, what's due, and what's becoming due. If everything gets organised correctly, nothing gets into the accounts payable ledger until they've gotten verified as legitimate invoices for goods or services supplied, and their quantities and costs are all correct. Once any given invoice gets recorded in the ledger, you can monitor its due date and make sure it gets paid on time so as not to upset suppliers or incur late payment fees.
Related: How To Read A Company Balance Sheet
Verifying a supplier invoice
The accounts payable ledger isn't just a record. It's also part of a system of checks that ensure against mistakes or wrongdoing. Apart from managing your cash flow, it's essential to use the process to make sure business funds get used correctly. In the past, companies tended to use a three-part system for confirming the validity of supplier invoices. In the first instance, nothing could get purchased without an approved purchase order. It served as a record of what the business agreed to buy and at what rate. Then, when goods get delivered, another note would get raised detailing the quantities involved and confirming their supply.
When it came to deciding if an invoice should get entered into the accounts payable ledger, clerks could then use the purchase order, delivery note, and the invoice to marry up all the facts about the transaction and charges. If everything tallied, the invoice went into the ledger and awaited payment. Any discrepancies would need to be dealt with before that could happen. When invoices became due and got paid, the accounts payable department or clerk would group the invoice, purchase order, and the delivery note together and mark the packet as paid, ensuring against a double payment.
Potential accounts payable problems
In theory, every invoice would be error-free and legitimate, but in the real world, unfortunately, mistakes can happen, and not all invoices are valid. If poorly organised, accounts payable is open to a certain amount of fraud. It's a vulnerable part of the business process, and often it's where business funds can go missing.
If your accounts payable process doesn't get managed correctly, you can also waste money. Paying invoices late usually has immediate penalties and can have longer-term consequences when it happens repeatedly. If nobody pays attention to invoice terms, you could also lose out on early payment incentives and discounts.
Likewise, you never want to pay for the same thing twice, which can happen if you don't manage your process properly. You could pay on the basis of the invoice but make a repeat payment based on a regular supplier statement, for example. Again, in the past, safeguards against paying late, paying repeatedly, or even paying fraudulent invoices were paper-based, more prone to error, and time-consuming. These days, cloud-based accounting software and a number of ingenious apps mean companies choose to automate the accounts payable process.
Modern accounts payable solutions
Today, accounts payable looks very different from how it was organised before cloud-based accounting solutions like Xero arrived on the scene. What used to be a laborious affair, rife with opportunities for error, is now a lot more streamlined and involves far less manual input.
Accounting software can organise invoices by their due dates, pay them automatically, and only enter them in the ledger once the necessary checks have taken place. Apps can extract vital information from invoices and purchase orders and then email your accounting software when something requires a payment.
Accounts Payable automation (AP automation) includes the technology used to help improve and streamline processes by automating them. AP Automation removes time-consuming manual tasks and provides increased visibility and control over invoice management.
Businesses can ditch more paper and eliminate most of the errors and time associated with pulling large amounts of data together from multiple, fragmented sources.

Electronically capture relevant information from invoices and other paperwork, then automatically enter invoices into the system once they've been verified.

Allow people within the organisation to quickly and easily approve invoice payments electronically. Maintain better relationships with your suppliers.

Use data more productively by combining it instantaneously with your cloud-based accounting software to produce real time forecasts and facilitate improved cash flow management.
That all means the work of an accounts payable clerk is a lot simpler, faster, and more accurate. Given that accounts payable are so crucial for the average business, upgrading manual processes and automating your system can save you money, protect your reputation, and make you better equipped to manage your resources.
We are experienced Xero accountants
Accounts and Legal were one of the first UK firms to be recognised as a platinum Xero accountant. With Xero, the ability to automate data entry, bank reconciliation and payments has the potential to dramatically decrease costs and free up time to help businesses grow and succeed.
Xero can also help automate receipt processing, payment processing, payroll and is even capable of linking up with a number of other software providers to allow sophisticated financial analysis and reporting.
Setting up Xero is quite straightforward, but migrating from another provider of accounting software can be complicated.. We offer a bespoke migration package for moving to Xero, and can help clients move years of data to Xero seamlessly. And if your team needs bringing up to speed quickly, we can also provide training as needed.
Accounts Payable FAQs
Accounts payable all boils down to a few factors that are crucially important for the financial health of any business, whether it's large or small. There's the clerk, the ledger, and they're both there to protect your business funds and cash flow.
What does an accounts payable clerk do?
Depending on the size of a business, accounts payable clerks can have a range of responsibilities. Within bigger organisations, they might be expected to handle petty cash and book things like travel. At a smaller company, an accounts payable clerk will likely work across accounts receivable too.
One of the most important jobs of an accounts payable clerk is to make sure business funds get spent correctly, which means assessing the validity of invoices by a variety of means, including reconciling them against purchase orders and goods received notes.
Once a supplier invoice is verified, an accounts payable clerk might be responsible for entering it into the ledger. Depending on the organisation, they could also be the person tasked with paying invoices by due dates. Accounts payable departments and clerks may also be charged with reporting to management regarding current liabilities.
What is an accounts payable ledger?
The accounts payable ledger is a current liability account for shorter-term debts. It's where you record supplier invoices before they've gotten paid but after you've carefully confirmed their validity and accuracy.
When an invoice becomes due and gets paid, you debit the balance of the accounts payable ledger, and when you enter an invoice in the ledger, you credit the balance – so the accounts payable log will generally display a credit balance.
How do accounts payable affect cash flow?
Accounts payable is extremely important for your cash flow. Having an efficient system in place to deal with supplier invoices is vital for a number of reasons, and failing to do so can have disastrous consequences for the day-to-day operation of your business.
First of all, it's going to be terrible for your cash flow if you pay invoices too early or more than once – which can happen if you don't have the appropriate checks in place.
Managing your cash flow also means keeping relationships with the accounts receivable department at your suppliers in good shape. Late payments will eventually add up to trouble. Once your suppliers lose confidence in your ability to settle your debts and meet agreed payment obligations, you could find yourself being asked for settlement in advance of the supply of goods. That's going to be a considerable cash flow strain – if your business can afford it at all.
Maintaining good cash flow means paying bills when they're due – not before or after. Paying every invoice as soon as it's received is a lovely idea in principle, but it would likely just leave you short of cash for other things. The accounts payable process sits right at the heart of cash flow management. When you get it right, it makes doing business easier. Get it wrong, though, and it can prevent you from doing business altogether.
To find out more, get in touch at info@accountsandlegal.co.uk. or see our full range of accounting services.