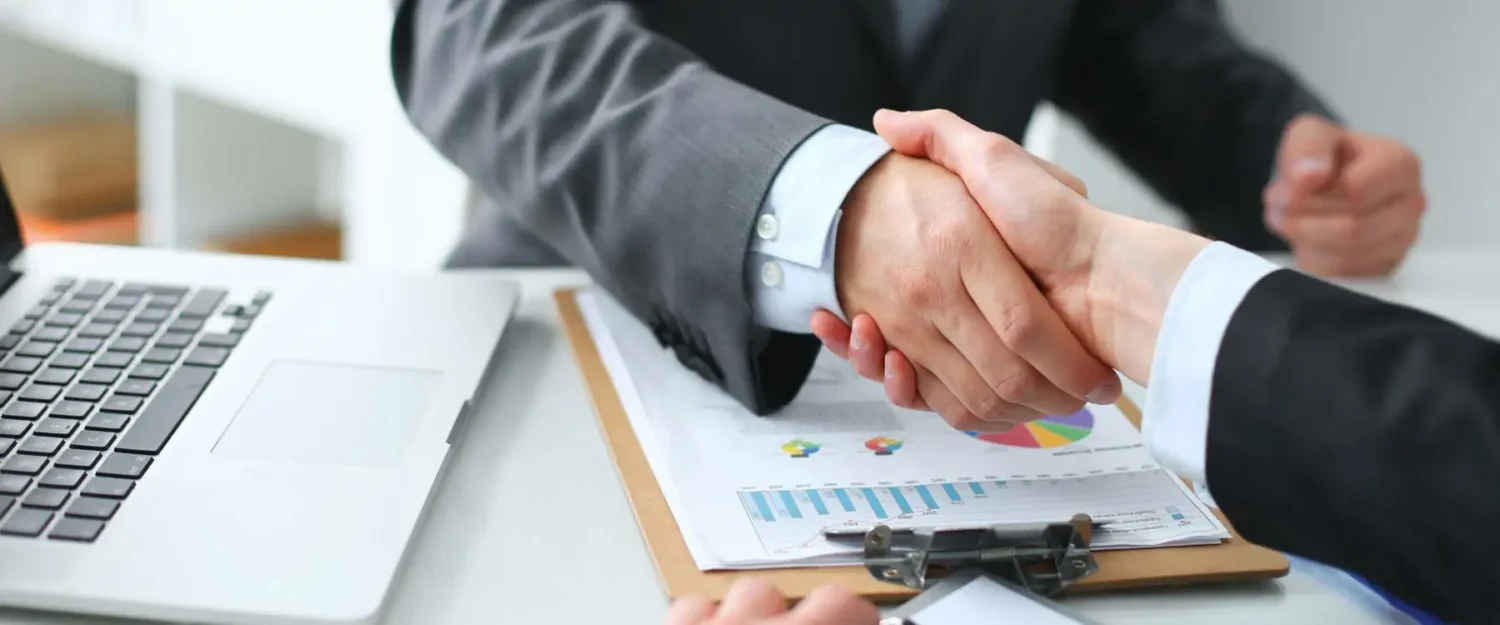 Legal
Small Business Advice
Small Business Funding: 80% of new small business loans approved in 2017
24 Feb 2018
Of all the small businesses in the UK who applied for loans and overdrafts in the 18 months up to the end of 2017, 80% were successful, according to UK Finance.
New figures show that between the start of Q4 in 2016 and the end of Q4 in 2017, a total of £29bn in new loans were awarded to the country's small businesses.
Overall, 308,129 small business loans were approved in that timeframe - 248,117 in England; 27,212 in Scotland; 20,342 in Wales; 12,458 in Northern Ireland - with an average value of £94,116.
Which industries get the most funding?
Based on the Standard Industrial Categories (SIC) codes provided by Companies House, companies who fall into the Real Estate, Professional Services & Support Activities were on the end of the largest amount of funding, with 63,043 approved loans totalling a value of £6.1bn and averaging a value of £96,759.
Following that is Retail & Wholesale, which had 57,873 new approved loans across the same period with a total value of £4bn and an average loan value of £69,117.
Finally, £4.3bn was given to Agriculture, Hunting & Forestry as small businesses in that industry secured a total of 38,959 loans with an average value of £110,372.
The bigger picture for small business lending
The quarterly value of new loans to small businesses in Great Britain was almost identical in the second, third and fourth quarters last year.
The £5.6bn of new loans drawn by small business in Q4 was, however, some 11% lower than in the final quarter of 2016.
Reduced volumes of loan approvals reflect lower SME borrowing appetite in general. Within industries, small businesses in production and manufacturing borrowed more in the final quarter of last year than in Q4 2016, whereas service sector SMEs saw comparatively lower volumes and value.
Overall, banks approved eight in 10 small business loan and overdraft applications, and nine in 10 loan and overdraft applications from medium sized business.
Findings of the 2018 Small Business Finance Markets report from the British Business Bank shows that banks are still the predominant funding channel but it has found that small firms are increasingly using alternative finance sources.
According to the report, a decline in small business confidence and low demand for external finance is becoming entrenched as cash balances rise.
Over the past ten quarters, only 1.7% of smaller businesses sought new loans, a record low since the SME Finance Monitor began in 2011.
Although net bank lending volumes remained positive (£0.7bn) in 2017, they were weaker than in 2016 (£3bn) and 2015 (£2bn).
Less than half (43%) of SMEs polled by the British Business Bank said they were confident they would get a loan if they applied, despite the healthy approval rate discussed above.
How do you get funding for a small business or startup?
For startup money for a small business, most people reach into their own pockets first – even if they also intend to get debt financing in the form of a small business loan from a financial institution or some form of equity financing from angel investors or venture capitalists.
If you don't reach into your own pocket first, you'll probably be asked to when you're trying to get financing.
Almost all lenders or investors expect the person seeking a business loan or equity investment to make a personal financial contribution.
According to the report, 29% of small businesses have received an injection of personal funds from the owner/director. Given a hypothetical opportunity that would require finance to achieve, 39% said the directors or the business would provide the funding, compared to 37% who would approach their bank for funding.
Furthermore, 19% would not take up the opportunity because of concerns over the risks associated with debt.
Bank of Mum and Dad
What better way to keep your cash flow ticking over than with a flexible, low-risk lend from your family and friends?
Beyond your own pocket, this form of funding is generally the second most popular option among small business owners.
Statistics from London Economics indicate that approximately 50% of private investors in startup businesses are family members, 30% are friends and neighbours, and the remainder are a mixture of colleagues and individuals of no association with the business.
Alternative funding
If your small business is not successful in getting the funding it needs from banks, there are always alternative routes to take. The rise of crowdfunding, along with investor incentives like EIS and SEIS has opened the door for many small businesses to get the funding they need.
Crowdfunding
Crowdfunding is not a new phenomenon by any stretch, but today's equity crowd investing specifically utilises technology to facilitate the connection between businesses seeking funding and investors seeking growth for the capital they have to invest.
In 2015, 15.6 per cent of all seed and venture capital investing in the UK hailed from equity crowdfunding and there was 295 per cent year-on-year growth in the same year (£332 million, compared with £84 million in 2014) according to Nesta in its pushing boundaries report 2016.
Released in February, Beauhurst's report The Deal: Equity Investment in the UK 2017 revealed that over the course of the year, crowdfunding platforms raised £218m for small businesses, certifying the potential these platforms possess.
EIS and SEIS
Qualifying for the likes of EIS or SEIS automatically makes small businesses an attractive opportunity for new money and equity funding.
Generally speaking, EIS and SEIS qualified companies are sought out by high-earning individuals who pay a large amount of tax.
Hypothetically, if an individual is sitting on a tax bill of £100,000, they can invest their tax money in an EIS or SEIS company, whereby they get a reduction on their taxes - 50% on SEIS and 30% on EIS.
In theory, this lowers the cost and risk on behalf of the investor as SEIS will half the cost of putting money into a small business.
Furthermore, should the investor sell their shares for a profit in future they will be entitled to relief on capital gains. Similarly, should the small business fail, investors are entitled to relief on their losses.
Get in touch with our expert small business consultant to discuss the the best way for your small business to get the funding it needs, as well as getting your company on the EIS and SEIS schemes and opening the door to equity funding.