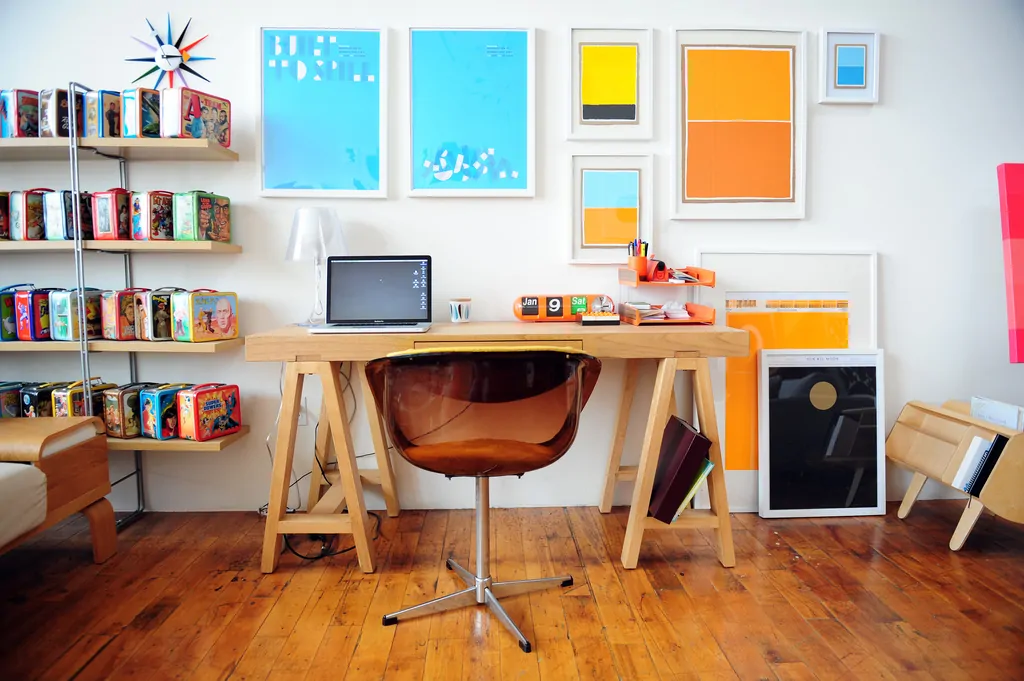 Time to build your own Cottage Industry business?
3 Nov 2017
The sound of swarming bees and the smells of freshly solidified candle wax settle on the fresh farm yard air. Hands, big and small, are busy inside shoving honey into pots, and tying bows around the cloth placed on top. Tomorrow is Saturday, and for most families across the country, that means one thing: Market Day.

Prior to the Industrial Revolution, towns and villages throughout the country were brimming with small family businesses trying to keep up with the needs of their communities. Cottage industries were all that people knew but huge changes were on the way as modern technology and employment opportunities saw cities swell in size while cottage industries dwindled. However, the smog has now lifted and with that we have seen a resurrection of home businesses.

Get in touch with the Accounts and Legal team to see how they can help you maximise the success of your new business, or get a Free Instant Quote and one of our Business Development experts will contact you shortly.

Recession is often seen as a time when entrepreneurs can thrive as success in an economic downturn demands the ability to think outside the box. As was the case during the Industrial Revolution, the most recent crash saw family businesses diversify in order to succeed in their environment.

According to the Office for National Statistics, the number of people working at home between 2001 and 2014 rose from 678,000 to 2.9 million. With that came a contribution of £300 billion to the UK economy, thus cementing cottage industries as one of Britain's answers to the recession. Apart from a dip in 2010, during the long economic slump, the rise of cottage industries has been unrelenting.

Based on their economic value, the Government launched a new business package in 2014, which addressed legislative changes that would simplify the running of a business from home. Updated legislation meant that planning permission would not normally be needed to run a home business, running a business from a rented home would be made easier, and in the majority of cases home businesses would not need to pay business rates, i.e. tax on business properties.

Location, location, location
At last, the economy is on the rise. From peak to trough during 2009, the economy shrank by 7.2%. Fast-forward to the end 2016 and a GDP of £1.98 billion represents a growth of 6.1% in the economy since its lowest point in 2009.

Profound changes can be seen if you compare the business world today to the business world of 2007, just before the economic crash. One major change is the locations in which companies are based and this has been brought on hugely by broadband. Online connectivity has helped to bring business back to depopulated areas of the countryside where housing and rent prices are lower. This also has the potential knock-on effect of creating new jobs in areas which may have been deprived of employment opportunities in the past.

In particular, The Cotswolds has seen a surge in cottage industry creation, with a 3.3 - 10 percentage-point increase in the birth of businesses between 2001 and 2011, according to the Office for National Statistics.

The quaint villages of the area are now home to producers of organic clothing and environmentally friendly cleaning products. According to the Office for National Statistics, the number of people who have chosen to create a household business has risen more rapidly than the number who take public transport to work.

Not to be outdone, the agri-food business has long been a popular sector among cottage industries.The statistics speak volumes for the continued success of agri-food as a household business as they have experienced a percentage increase in business birth rate similar to the craft sector, between 3.3 - 10 percent. The biggest increase in agri-food businesses can be found in areas such as Gloucestershire, Surrey, and Worcestershire, all of which are reasonably close to large cities.

In fact, many of the areas experiencing the biggest increases also have good transport links, particularly to London. While the business may be run from home, the hustle, bustle and opportunities of the city are never too far away. This is key to agri-food businesses primarily due to the fact that they work with products that have a short shelf life, thus having easy access to the main transport routes is necessary for efficient deliveries and managing logistical costs.

Follow the money
Recent developments within the Government has seen even greater support for cottage industries, further underlining their importance to the economy. The appointment of former MP, Paul Uppal, as Small Business Commissioner is a movement which will give a voice to small businesses in the UK.

Speaking on the appointment, Business Secretary, Greg Clark, said, "His (Mr Uppal's) extensive experience as a small business owner (in the real estate sector) makes him perfectly suited to champion the interests of small business and bring about a change in culture that will create a level playing field for everyone."

"Small businesses are the backbone of our economy, providing jobs and opportunities across the country. Supporting Britain's 5.5 million small businesses is at the heart of this Government's Industrial Strategy," added Mr Clark.

Mr Uppal's appointment is in addition to the Government's programme for supporting small businesses which currently offers £3.4 billion in finance through British Business Bank programmes, over 50,000 start-up loans worth almost £340 million combined, 38 local growth hubs which provide support to start-ups and existing businesses, and an additional business rates package which offers £435 million of further support for businesses facing significant bills.

For those who are in the process of starting a business, one of the key things to consider is your Local Enterprise Partnership (LEP) and the funding they can provide. There is a total of 38 LEPs throughout the country, all of which compete for a share of the £12 billion Local Growth Fund allocated to all LEPs between 2015/16 - 2020/21.

In terms of Gross Value Added (GVA) growth rates, some LEPs perform at a higher level than others. Gross Value Added is used for measuring the gross domestic product of a region rather than an entire economy.

By looking at the top performing LEPs in terms of GVA growth rates between 2014 - 2015, it gives a clearer idea of which areas are more likely to compete for a larger portion of the £12 billion funding mentioned above. According to the Office for National Statistics, the five best and worst performing LEPs in that time period are:

Oxfordshire's growth was mainly driven by scientific and technical activities, while Swindon and Wiltshire grew particularly strongly in retail, accommodation and food services. In Greater Birmingham, construction, finance and insurance activities were the engines of growth.

Thinking of setting up your own cottage industry? Get in touch with the Accounts and Legal team to see how they can help you maximise the success of your new business.

For an accountancy solution, specifically tailored to meet the needs of you small business, get an Instant Quote today and one of our Business Development experts will be in touch shortly.