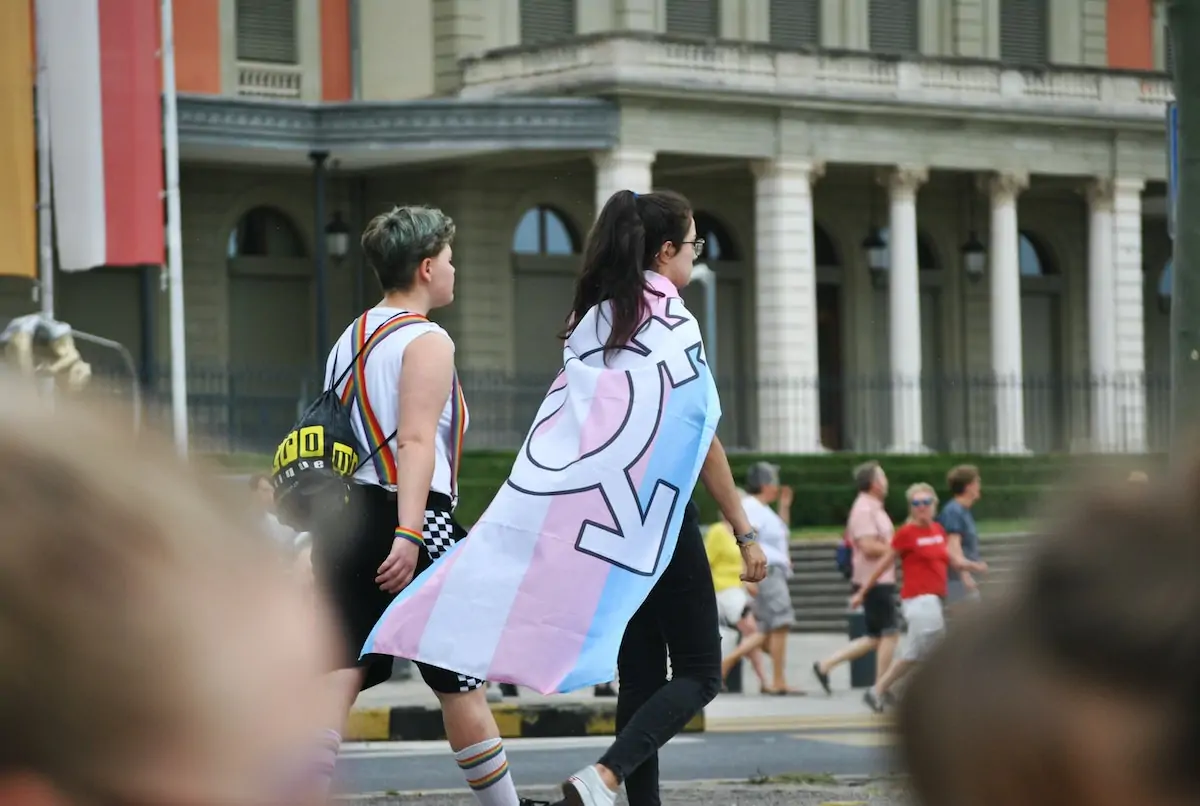 Gender Pay Gap: Advice for employers
4 Sep 2019
The term 'Gender Pay Gap' refers to the difference between women's and men's average (median or mean) earnings across a workforce. It is expressed as a percentage of men's earnings, such as 'women earn 17% less per hour than men.'
The gender pay gap is not the same as equal pay
While both deal with employment-related pay disparity, the gender pay gap is not the same as equal pay, as well as equal conditions of employment and contractual terms, such as bonuses, holiday entitlement, etc.
Equal pay refers to the law covered by the Equality Act 2010, which dictates that men and women who perform equal work must receive equal pay.
The gender pay gap measures the difference between women's and men's average earnings across a business or the entire labour market over a period of time, regardless of seniority or role.
The gender pay gap can not only be calculated across an entire workforce, but for any subgroup, too. For example, subgroups could include age groups or differing work patterns, such as full or part-time, to further our understanding as to which groups may be more or less affected.
Since 2017, any employer with a headcount of 250 or more on their 'snapshot date' must comply with gender pay gap reporting regulations.
What is the 'snapshot date'?
The 'snapshot date' is a specific date each year in which an employer's payroll data is used to make gender pay gap calculations.
The two different snapshot date deadlines used are:
31st March - most public authority employers are required to capture their gender pay gap data using the snapshot date of 31st March, and report and publish that information by 30th March the following year.

5th April - private and voluntary employers (and all other public authority employers) must capture their gender pay gap data using the snapshot date of 5th April. They must then report and publish this information by 4th April the following year. Employers using this snapshot date must also include a written statement in their report.
Who needs to report their gender pay gap information?
As mentioned above, any employer with a headcount of 250 or more employees on their snapshot date must comply with government gender pay gap reporting regulations.
Determining how to count an employee who does not identify as either male or female must be handled sensitively. Ideally, the employee will have provided HR/payroll with their gender identification information, but this must be kept up-to-date. If it is in any way unreliable, invite all employees to review and update their recorded gender information. If an employee chooses not to identify as either gender, an employer is permitted to omit them from the gender pay gap calculations.
The headcount should include any employees on leave, and any part-time or job-sharing workers.
For further information regarding how to count workers such as partners, self-employed individuals, apprentices, and overseas workers, visit the government guide here.
If an employer is obligated to report and publish your gender pay gap information, they needn't wait to receive a letter from the Government Equalities Office before doing so.
What figures must be reported?
Applicable organisations must calculate, report, and publish the following gender pay gap information:
percentage of women and men in each hourly pay quarter

average (mean), and median gender pay gap using hourly pay

percentage of women and men who receive bonus pay

average (mean), and median gender pay gap using bonus pay
Before an employer can accurately calculate their gender pay gap figures, specific payroll information will need to be gathered for each relevant employee.
The data to gather includes:
relevant employees and their gender

full-pay relevant employees and their gender

the amount of ordinary pay received by each full-pay relevant employee

bonuses paid to each relevant and full-pay relevant employee

weekly working hours for full-pay relevant employees

the hourly pay for full-pay relevant employees
Once all this data has been gathered, accurate calculations can be made for reporting. The government provides a comprehensive guide for gathering gender pay gap data on its website.
Making gender pay gap calculations
The UK government website provides a comprehensive guide on gathering your gender pay gap data and making your gender pay gap calculations.
Crafting the accompanying statement
Publishing a narrative that explains any gender pay gap figures can be beneficial in avoiding the potential for reputational damage created by releasing data without providing some context.
Potential reasons for a gender pay gap could include:
difficulty in recruiting women in a traditionally male-dominated industry (such as construction or technology)

part-time working and career breaks due to child-rearing affect female career progression more

because women are more likely to work part-time, and part-time roles are relatively lower-paid across the UK
Additionally, consider addressing how your organisation's gender pay gap data stacks up against others in the same sector, and the broader economy. Perhaps other organisations in the same industry are dealing with the same issue, which is well worth highlighting.
So long as an organisation's gender pay gap fairs well compared to other figures from their sector and the economy, these points should be used as a positive focus within the supporting narrative.
If your organisation's gender pay gap is significant, address it by outlining any actions that it is taking to close the gap.
For example, you could commit to reviewing your company's policies regarding the payment of bonuses, or lower-level recruitments. In addition, confirm that your organisation encourages career development across genders and adopts a values-based approach to all candidate selection.
As an employer, you could also explain the ways in which you intend to improve gender diversity, such as launching initiatives to support women in returning to work after maternity leave.
Including such points and outlining the steps your company is taking to address its gender pay gap is imperative if the gap is significant.
Your statement should also state that the published data has been reached using the guidelines set out by the gender pay gap reporting legislation.
Finally, ensure that a senior figure signs off on the report - this could be a director, or to add more authority to the statement, have it approved and signed by the company CEO.
Closing the gap
It's essential to ensure that gender pay gap reporting is accurate, not only for the sake of the overarching intention at a national level, but in order to glean critical organisational insights.
The report published in 2017/18 found that 77% of organisations had a gender pay gap favouring male employees.
Regardless of whether your organisation's gender pay gap favours men or women, there are some key insights that you can use from your calculations to close this gap. Areas to review and consider include:
one gender perpetually getting 'stuck' at a certain level within your organisation

gender imbalances in promotions

specific aspects of pay, such as bonuses, differing by gender

women and men leaving your organisation at varying rates

any difference in the average performance scores received by women and men

one gender more commonly recruited into lower-paid roles
The bottom line
The gender pay gap is a contentious issue and one that the government is seeking to resolve through these reporting regulations. Reporting and publishing gender pay gap calculations not only ensures that an organisation remains compliant, but encourages it to do better and work to close the gap.
If you'd like further advice on this, or any employment law advice, get in touch with our experienced business solicitors on 0207 043 4000 or  info@accountsandlegal.co.uk.