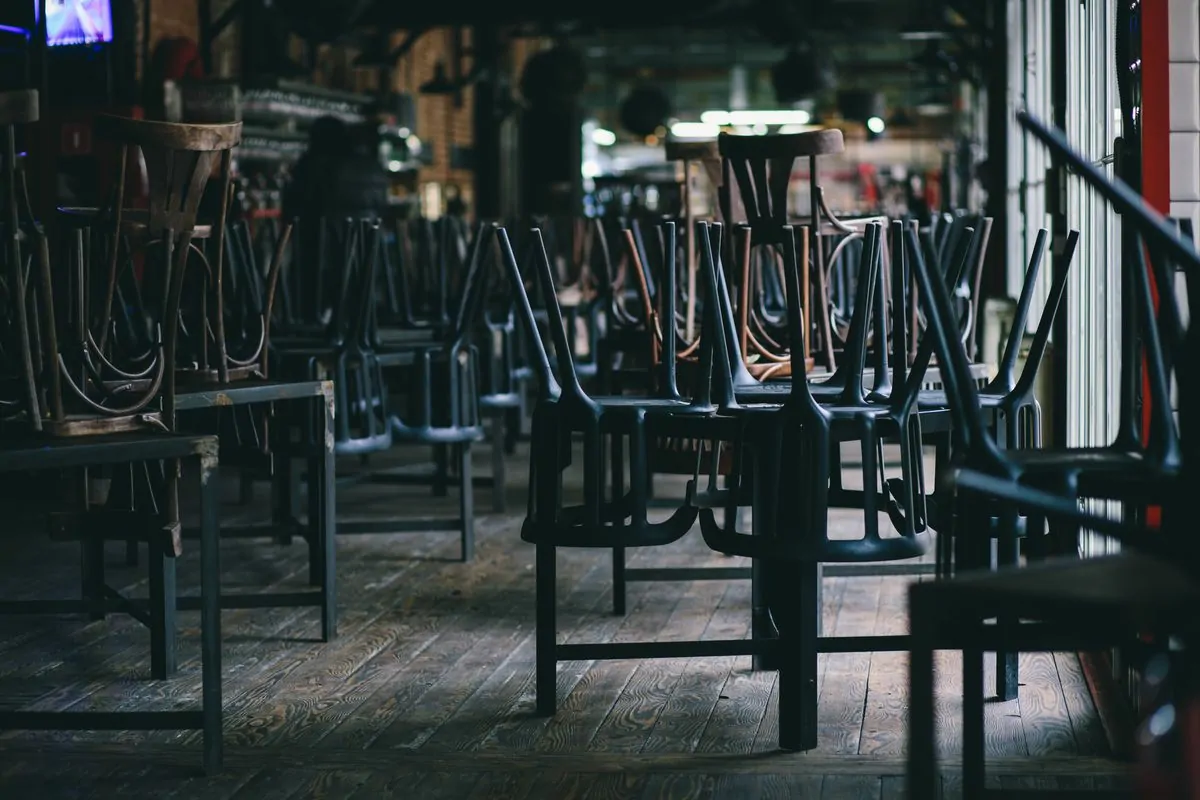 Accounting
Small Business Advice
The Italian Flop: Why did Jamie's Italian chain fail?
30 May 2019
It may just be one of the most overshadowed trends during the last couple of years, but sneaking in under Brexit's dark cloak is the fact that Britain's High Street is taking a hammering - the latest victim is Jamie's Italian chain, that officially went into administration on May 21st.
You don't need to turn the clocks back all that far to reach a time where mid-priced restaurants littered most High Streets in the UK. For every independent outlet you'd encounter some combination of Byron, Prezzo or Strada a few steps after.
But why did Jamie's Italian fail? And why is it that so many of the former High Street empire are being buried at the same time?
To provide expert analysis on this Hamlet-esque massacre of mid-range restaurants in the UK is Managing Director of Accounts and Legal, Keir Wright-Whyte.
Jamie's Italian: Mid-range restaurant pin-up
When you think of chain restaurants in the UK, Jamie Oliver and his Italian cuisine springs to the forefront of most people's minds. Since launching in 2008, Jamie's Italian has, in some ways, become the pin-up or poster boy for mid-range restaurant chains on British High Streets.
Unfortunately, they've also become something of a blueprint. A pretty poorly-drawn one at that, given an injection of £13 million from the man himself couldn't save Jamie's Italian, or the chef's other brands, Barbecoa and Fifteen.

High Street restaurant empire enters decade of doom
Those looking at this situation, including Jamie Oliver himself, will throw out reasons like Brexit, shifting consumer trends and tough trading conditions as ways of explaining the High Street's demise. And while those factors can be considered, there's a much bigger force at play here.
Listing the outlets to be wrapped up in the mid-range restaurant collapse is like a roll-call for the past decade's High Street "Hall of Fame".
Think about it.
Strada, Byron Burger, Gaucho, Prezzo, Carluccio's, Gourmet Burger Kitchen, and Jamie's Italian, to name just a few prominent chains.
All had a large High Street presence around the UK, all employed a significant number of people across their outlets, all have been whittled down to a handful of premises or entirely closed.
Most importantly, all have faltered under the poorly-drawn blueprint mentioned earlier.
Prioritising growth over profit
You see, for all the Brexit uncertainty and hardship that's hit businesses thereafter, the trouble for institutions like Jamie's Italian started with their decision for rapid expansion.
With interest rates flattened to incentivise borrowing after the most recent recession, these newly established mid-range chains leaped at the chance of taking on cheap debt in return for more premises across the UK.
But, you know, too much of a good thing and all that
Before you know it, Jamie's Italian is ripping at the seams with debt. But the situation isn't a unique one. Each of the chains have done the same thing, and in undergoing rapid expansion have also saturated the market in which they're trying to compete.
This all culminates in High Streets the length and breadth of the country actually offering too much choice to consumers, potentially boring the customer into searching for new places to eat.
Throw in a tightening of belts post-Brexit and rising business rates and you quickly see why boards that once boasted the day's specials are now covering up the windows.
The other stark misdirection of the previously referenced blueprint is that just because restaurants like Jamie's Italian were expanding, didn't necessarily mean they were successful.
In other words, at the heart of their business plan was expansion, not profit.
When these mid-range restaurants took on cheap debt and equity investment, they automatically surrendered any good intentions for growing the business' profitability in favour of inflating the business' portfolio and quickly selling the entire organisation on to another investment group - that's where the profit would come into play.
Unfortunately, as everyone was playing the same game, all that was ultimately created was 5,785 new restaurants between March 2014 - 2019 (BBC), many of whom had no defined or loyal consumer-base, huge running costs, and the finest recipe for High Street disaster.
The importance of understanding your target market
It's fair to say Jamie's Italian fell on its face when it came to establishing their target market and the spending habits that belonged to that demographic.
If, as a business owner, you're looking at the present day and trying to understand your market better, what stands out that places like these mid-range restaurants have missed?
Well, keeping with food, the most obvious opportunity that's undercut a lot of chains with large, seated premises are the delivery powerhouses like Uber Eats and Just Eat. They meet a consumer need for quick, easy and arguably tasty food depending on what you're into.
Mid-range chains were built to disrupt the cuisine market on Britain's High Streets, but instead they paved the way for counter-disruption and have, by establishing a mid-range market, shown that from a consumer point of view, no such market really exists.
The reality is, when consumers have the chance to consider it, very few will pay mid-range prices for pizza or pasta. If you want pizza, you'll most likely go for the cheapest or cheaper option. At the same time, if you want authentic Italian food, most will pay a few pounds more in an actual Italian restaurant.
This holds true for many kinds of food where cheaper and authentic options exist.
Of course, we can't ignore the rise in popularity of independent restaurants or cafes who brand themselves on corporate responsibility, sustainability or diversity inclusion.
These brands don't just foster a strong connection with a growing number of consumers, but also can command a competitive price point because people care more about who they're giving money to and where that money is being spent thereafter.
Ultimately, there are lessons to be learned here that can be applied to every business regardless of their industry.
Is your business scalable from the outset? Can your cash flow handle expansion? Are you sacrificing profit for growth?
Furthermore, do you understand your market, and within that your competitors and consumers?
Our team of accountants in London have carried out a lot of projects to help businesses become scalable, profitable organisations.
Thanks to our expertise in using cloud accounting software to drive actionable insights, our team have something of a track record for helping businesses realise their true potential, in addition to taking care of the traditional accounting responsibilities, too.
In fact, thanks to work primarily carried out by our MBA-qualified business consultant, we've helped a bricks-and-mortar jeweller grow her business at a time when others on the High Street falter - you can read a case study on that here.
Ultimately, if you're serious about growing your business properly and turning a profit, we'd encourage you to get in touch with us and together we can plan the way forward.